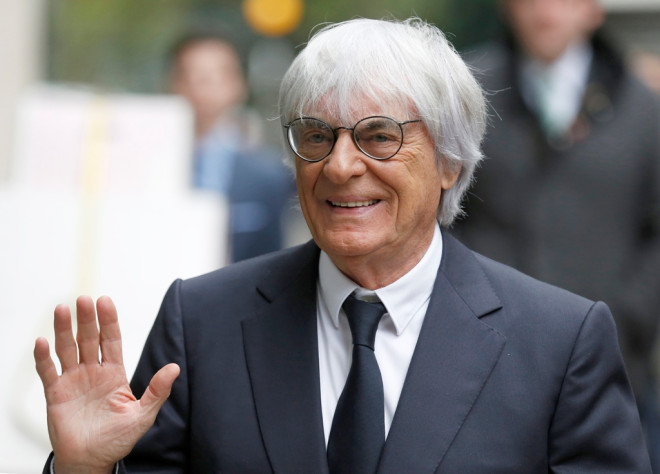 F1 supremo Bernie Ecclestone allegedly dodged a tax bill of £1.2bn after he reached a "secret" deal with HM Revenue and Customs (HMRC), a BBC documentary has claimed.
Instead of paying the full amount, Ecclestone paid only £10m (€12.1m, $16.8m) to settle with the taxman following a nine-year investigation into his tax affairs, according to Panorama.
The investigation goes back to the time when Ecclestone secured the TV rights to F1 in 1995. He moved the asset offshore and gave the rights to it to his then wife, Slavica.
Slavica transferred the rights to a trust in Liechtenstein, where they were sold without being subject to UK tax - a legal tax avoidance strategy.
Frederique Flournoy, a lawyer who helped run the Ecclestone family trusts, said: "In summer 2008, the Inland Revenue offered to conclude the matter if we paid £10m. We decided to pay up."
Labour MP Emily Thornberry, the shadow attorney general, urged HMRC to investigate again and told the BBC: "Ten million may sound like a lot to some people but you have to look at it in the round.
"If we're talking about a trust fund in which they are making huge amounts of money like this, then it isn't very much is it?"
Ecclestone, 83, is on trial in Munich for allegedly bribing a German banker in return for strengthening his position as kingpin of F1.
Ecclestone has denied the charges, saying that he fell victim to an elaborate blackmailing scam.
He is accused of paying a $44m (£26m) bribe to Gerhard Gribkowsky, the former chief risk assessment officer at Bayern Landesbank. The payment is alleged to have greased the sale of the Bavarian bank's majority F1 stake to CVC Capital, ensuring Ecclestone remained in charge.