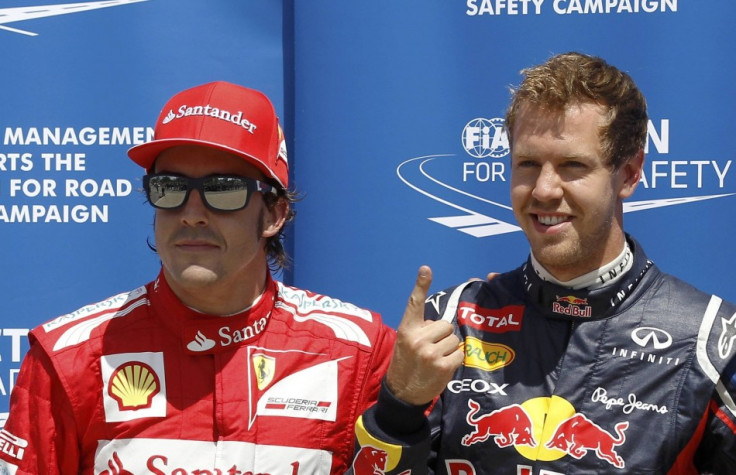 The 2012 Formula 1 British Grand Prix draws closer and even the horrific news of the accident involving the Marussia F1 team's test driver - Maria De Villota - and subsequently worse news that the 32 year old Spaniard has lost the use of her right eye following the disaster on 3 July, cannot stop the show from going on.
Williams Confident for Home Race
The Williams Formula 1 team remains one of the sport's marquee brands, even if they have had very little to boast about in recent years. A team used to driving with world champions like Damon Hill and Jacques Villeneuve, the British outfit has had only the performances of Pastor Maldonado to cheer about this season and even those have been sporadic. The overwhelming thrill of his first ever race win aside (Maldonado won the Spanish Grand Prix, a race win that Sir Frank Williams, team founder and principal, said "surprised" him), the Williams-Renault team has only 20 points from the remaining seven races. Nevertheless, the fact that Maldonado was able to drive to a strong third place in the last race at Valencia has emboldened both drivers and engineers, who have said they remain optimistic for their home race.
"Following our strong showing in Valencia, which unfortunately ultimately ended in disappointment, we head to our home Grand Prix at Silverstone with high hopes," chief operations engineer Mark Gillan was quoted as saying in a Formula1.com report. The team further indicated that the tyres French manufacturer Pirelli had brought to Silverstone would suit them well, considering the compounds (hard (prime) and soft (option)) were the same ones used at Cataluña for Maldonado's win.
"We will also bring an updated aerodynamic package to the event which is imperative given the importance of aerodynamic efficiency around this track and how tight the grid is at present," Gillan added.
Incidentally, as reported in an earlier IBTimes UK preview, Pirelli will also debut a third tyre compound - an experimental one - to be used only in the Friday Free Practice sessions.
"I think the track will suit our car because it's similar to Barcelona and it's also very fun to drive with sections like Maggots and Becketts which really test you as a driver," Maldonado added, "The pace of the car in Valencia was very promising and we have a number of updates expected for this race as well so hopefully we can give the home fans a good result."
McLarens to Focus on Pit Stops
Meanwhile, the McLaren team have confessed they will be working doubly hard to ensure there will not be a repeat of their pit stop fiascos from Valenica and earlier race weekends. The Woking-based team has come under a lot of fire, from both irate drivers and experts, for a series of tactical errors and poor judgment calls that resulted in dropped championship points and even race wins, for both Jenson Button and Lewis Hamilton. A case in point was the 14 second stop for Hamilton at Valencia, which was caused by equipment failure when changing the former world champion's tyres.
"We identified the problem in Valencia and why that failed and the design has been modified for Silverstone," the team's sporting director, Sam Michael, was quoted as saying in another Formula1.com report, "On Monday this week, we completed 800 pit stops on the jacking systems, with no faults at all. During a race weekend, we would probably do about 50 pit stops, including all of the practices, so effectively we did 16 Grand Prix weekends on Monday. So we believe that we have solved it, but at least we have done good due diligence on the new design we have got for Silverstone. If we go there and have a fault we can say that we have done as much as we could, which is what we do in engineering."
Red Bull Dismisses Vettel-Ferrari Link
In off-track news, Red Bull team boss Christian Horner has dismissed reports linking defending world champion Sebastian Vettel with a move to Italian glamour outfit Ferrari."I have spoken with Sebastian about it and he's made it quite clear that he hasn't had any dialogue and hasn't signed anything with Ferrari. The rumour mill always will continue..," he was quoted as saying in a Reuters report, stressing there had been no contact between the parties.
The whole speculation started after Ferrari principal Stefano Domenicali said the German double world champion could "easily co-exist" with Ferrari's present number one - former world champion Fernando Alonso.
In any case, as things stand now, Alonso's contract runs till 2016, while Vettel is tied to Red Bull for another two and a half years.
Stay tuned to IBTimes UK's coverage of the 2012 Formula 1 British Grand Prix, as we continue to bring you race previews, driver quotes and tactical analyses, ahead of the weekend's race!