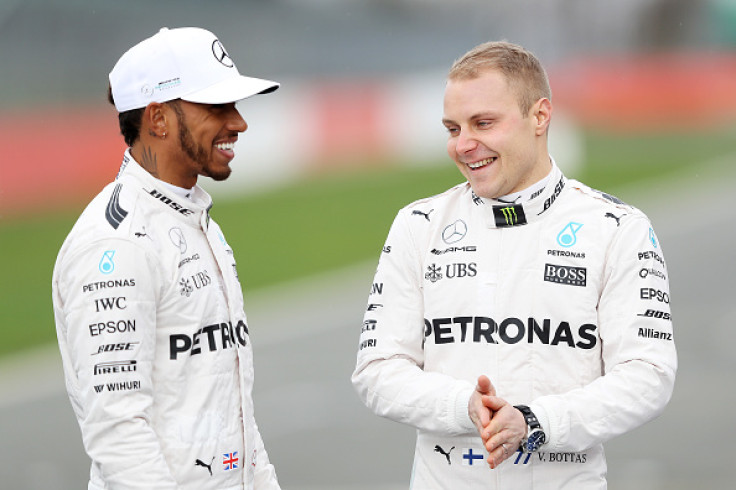 Valtteri Bottas has revealed that 'it looks quite close' between him and Lewis Hamilton after comparing data that was acquired during the ongoing pre-season test at Barcelona.
The Finn replaced Nico Rosberg at Mercedes for the 2017 season and there has been plenty of talk with regards to his capability of matching up to the three-time world champion. Bottas is yet to win a race having managed just nine podium finishes during his time with Williams and has been warned by his predecessor not to expect an easy ride.
The 27-year-old however is unfazed and made it clear that he did not join the team to be in the second place. He has impressed during the seven days of pre-season testing thus far and is the quicker among the two Mercedes drivers. However, he indicated that they have been on different programmes on most of the days with outright performance not their main priority at the moment.
"We've been running quite different programmes but definitely on occasion there has been good data to compare to which has been very valuable," Bottas said, as quoted on Sky Sports. "So far it looks quite close but it is only testing and I'm not sure that either of us have been doing qualy-type laps or in a race situation. But so far from what I've seen I've made good progress."
Mercedes are tipped as the team to beat when the season starts in Melbourne on 26 March but Bottas is not so sure about the pecking order after Sebastian Vettel set the fastest time of testing thus far in the Ferrari on Thursday (9 March).
The Italian team are increasingly looking like they can challenge the Silver Arrows team this season, while Red Bull have also posted competitive times. However, as tradition goes, testing results have never given a true indication of the pecking order going into the first race of the season.
"We are definitely not confident that we are in front. We are not relaxing, we are not in a comfortable situation at all. We do feel that the other teams have made good progress over the winter. Ferrari are looking very strong, Red Bull can always surprise, and other teams can be strong. But Ferrari look solid, strong and fast - and who knows what people will bring to Melbourne," the Finn explained after day seven of pre-season testing at the Circuit de Catalunya.
"We should not underestimate them at all. We're not saying we're number one, we're just working flat out."