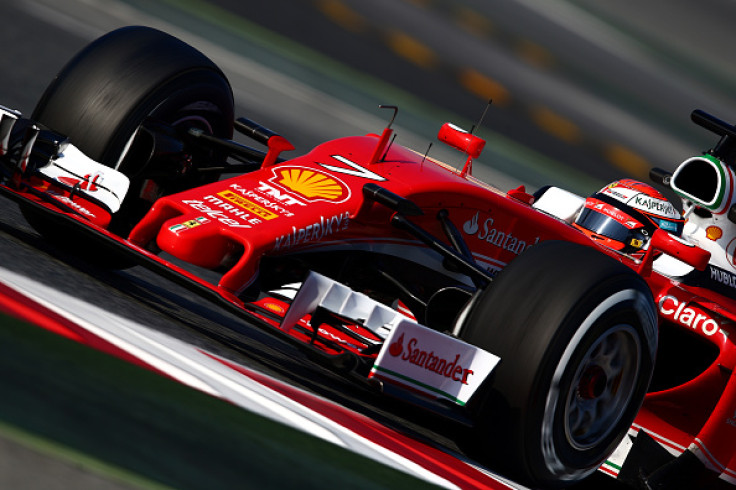 Kimi Raikkonen took Ferrari back to the top of the timesheets with the fastest time in winter testing thus far on day 3 of the second pre-season test at the Circuit de Catalunya in Barcelona. The Finn bolted on a pair of the new ultra-soft rubber and did a low fuel 1.22:765 lap to beat his teammates previous best of 1.22:810, which was set during the first test. It was the Finn's final day in the car ahead of the season opening Grand Prix in Melbourne on 18 March.
It was another day when the teams accrued a lot of mileage with eight teams completing over 100 laps. Williams showed some of their true pace, when Felipe Massa set an impressive 1.23.193 on the soft-compound tyres, which was just two tenths of the Ferrari and Mercedes on the same compound. This shows that the Frank Williams-owned team are not ruling themselves out of a fight with the Maranello-based team for second place behind the Silver Arrows, who look like they are in a league of their own.
The highlight of the day came right in the morning when Raikkonen on his first lap out of the pit, debuted the new Halo design that has been touted for next season in order to ensure head protection for the drivers. The FIA is keen to introduce it for the 2017 season, but there are question marks regarding the driver's visibility being hampered.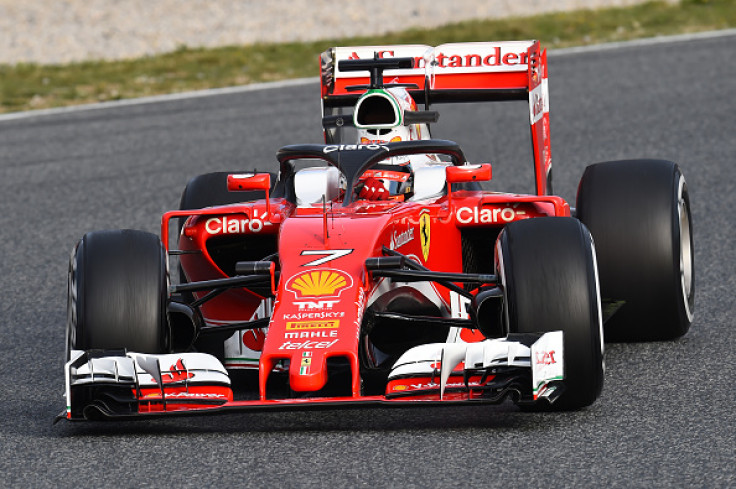 Haas Racing continued to struggle despite ending the day with 78 laps. They brought up the rear on the timesheets following three off track excursions for Romain Grosjean, who was struggling with brake issues, that's three different problems in as many days of testing for the new team.
Driver reactions following day 3 of the second pre-season test at the Circuit de Catalunya, as quoted by ESPN F1.
Nico Rosberg – Mercedes
"Every session is totally different because we have a limited amount of days and we're really pushing to the maximum in order to make the most of them. Today was a really valuable experience and we learned a lot of useful things for the season ahead. I'm optimistic for the start of the season and looking forward to my final pre-season runs in the car tomorrow."
Kimi Raikkonen – Ferrari
"It was one of our best days of testing. We could run without a single stop, except for the red flags on track. Maybe we could have been faster on some laps, but in general the feeling was fine and we are more or less happy with the way things are going. Of course there's always room to improve and work to do. Like I said many times, I don't like guessing so there's no point in figuring out where we'll be in Melbourne. We will try our best as always. This morning I tried the Halo protection device and the difference to the usual driving was surprisingly small. The visibility is just a little bit limited at the front but I don't think this is the final version of the device, so it can be improved further."
Felipe Massa – Williams
"Today has been a very positive day. We managed to do our programme without any problems, which included some long runs and also some short runs. We tried the soft and even ultra-soft tyres. Unfortunately I couldn't do my ultra-soft lap because we had some traffic, but overall it was a very good day and good to understand the car in a better way. I am definitely much happier this week compared to last week. We are almost ready for the first race, which is really when we will have a proper idea of where we are compared to the others, but today was a good day."
Red Bull – Daniil Kvyat
"We almost got through our complete programme for the day, which was very useful and I feel we are ready for Melbourne. We had a couple of small issues today but nothing significant and it was a good final day. As for what we can expect in Melbourne, to be honest I have no idea! I'll go there with no expectations and I'll just do the maximum possible. These few days of testing have all been just about trying to make a better car, for myself and for the team, nothing else matters. We have done everything we can on our side and now we'll see what happens."
Fernando Alonso - McLaren-Honda
"I'm quite happy with our reliability so far. We've worked really hard over the winter and the answers we've got - especially on the power unit side - over the last few weeks are quite positive. In terms of performance, we are on standby at the moment, as it's difficult to read the times in winter testing as they are always changing. We'll wait for Australia: the same start time, everyone on the track, the same fuel loads and the same tyres for everybody, and then we'll get the answer. I think there's still a lot of work to do for us, but hopefully we are much closer than last year on the performance side."
Nico Hulkenberg - Force India
"137 laps was not a bad way to finish my pre-season and today gave us a lot of indications about the tyres, including the new ultra-soft compound. They are grippier, a step forward from the super-soft, and we will need to learn how to make them work well. I feel we are as prepared as we could be, having gone through a few very productive days with no major interruptions. We went through our full test list again today and now we need to see where we pan out once we get to Melbourne. I see a lot of potential in the VJM09 and I know there is quite a lot in the pipeline, coming later in the season. It's very encouraging and I can't wait to get back to racing again."