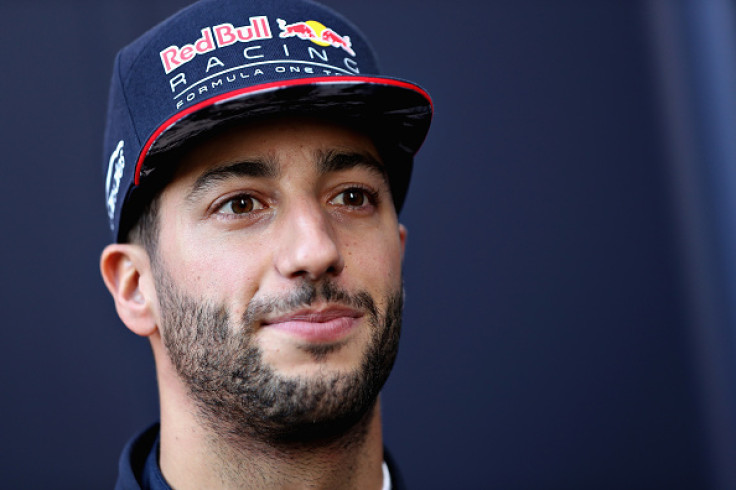 Daniel Ricciardo is confident Red Bull Racing can beat Mercedes in 2017 despite the dominant start made by the reigning champions in the first two days of winter testing.
Formula One is entering a new era after rules were refreshed for the 2017 season. The focus has shifted back to aerodynamics and not just the power unit like in the last three years. The cars now are wider with swept front wings, a wider-lower back wing and bigger tyres.
Despite changes in rules, the pecking order after the first two days of testing saw no changes, with Mercedes setting the most laps and the some of the best times, if not the fastest. The Silver Arrows teams have racked up more than 300 laps in the first two days of testing and have been among the top two in terms of lap times, with Ferrari their only challenger at the moment.
Ricciardo, however, is not overly concerned despite the Red Bull suffering engine related troubles on the opening day. Max Verstappen had a better second day of testing and was third- fastest behind Kimi Raikkonen and Lewis Hamilton, albeit almost two seconds slower.
The Red Bull cars are not their full specification for the first test, with chief designer Adrian Newey revealing that the second test will see a number of aerodynamic updates. Mileage is the name of the game for the Austrian-owned team during the first four days at the Circuit de Catalunya.
"We can beat them," Ricciardo told Sky Sports News HQ. "We've got the same set of rules as everybody else so there's no reason why we can't across the course of the season."
"Mercedes can, as they have the past few seasons in winter testing, come out strong and reliable, which I think we all expected.
"The rules are different, but they're not so different that Mercedes were going to drop from first to fifth. We expected them to be quick - we're still not sure how quick we are or how quick Ferrari are," the Australian added.