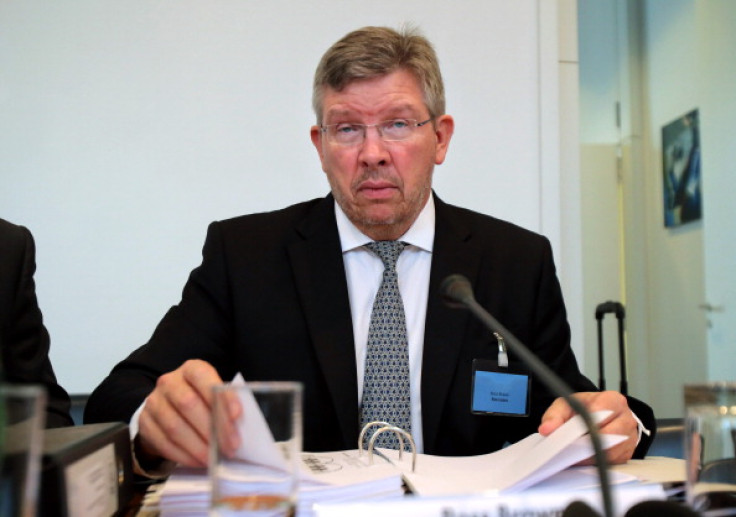 Mercedes have gained an advantage rather than being stifled by the new Formula One regulations, according to the newly appointed F1 managing director (motorsports) Ross Brawn.
The rules have been considerably modified for the new season with the focus shifting back to aerodynamics rather than just the power unit, which is still an important factor. The cars in 2017 are wider, longer with swept back wings, wider-lower tail and bigger tyres, which will all contribute to making the cars quicker owing to better grip and downforce.
The first pre-season test is underway and the progress is immediately clear with Mercedes and Ferrari already going quicker than last season's overall fastest times during testing. The cars look meaner and, according to the drivers, are much better than last year.
Mercedes have dominated Formula One in the V6 turbo-era winning back-to-back constructors and drivers' titles for the last three years. The new rules, which were initially the brainchild of former CEO Bernie Ecclestone, and also backed by Red Bull Racing – owing to their expertise on the aerodynamic front - came into place to destabilise the SilverArrows team and give another team a chance to challenge for the title.
However, Brawn, who has won world championships with Ferrari, Mercedes and Brawn GP in the past, feels that the new rules have only given the reigning champions an advantage rather than curb their progress. If the current testing data is anything to go by, Mercedes look clear favourites going into the first race of the season.
"We expose ourselves whenever we make changes like this. Fingers crossed, it is going to work out but l think it is a good example of where we didn't go through the right principles to begin with. And if this was a principle to stop Mercedes winning, you could argue the exact contrary," Brawn told Sky Sports.
"A team that strong and with that resource will relish change. It was naïve to think it would destabilise Mercedes. If anything it gave them an advantage," the former Mercedes team principal added.