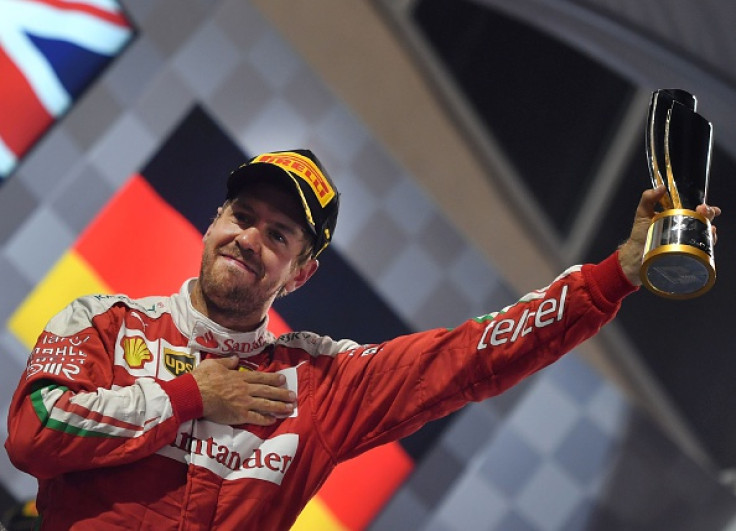 Sebastian Vettel still believes that he can achieve his dream of winning a drivers' championship title with Ferrari despite the Prancing Horse struggling in 2016 and dropping behind Red Bull Racing as the season progressed.
The four-time world champion joined Ferrari in 2015 and got them back to winning ways with three race victories, which gave them hopes of mounting a serious title challenge against the dominant Mercedes F1 team in 2016. However, the Italian team's dreams came crashing down as Ferrari failed to win even a single race and also saw Red Bull overtake them and become the Silver Arrows teams' main challenger.
Ferrari made changes to their technical department during the course of the 2016 campaign and will hope that they can return to winning ways in 2017. The rules have been amended for the new season, with the focus shifting back towards aerodynamics rather than just the power unit.
Aerodynamics is not Ferrari's strong suit as their main struggle during the 2016 campaign was lack of downforce in the car, which affected them at a number of circuits. But Vettel believes the team is moving in the right direction and is confident they can achieve the goals they have set out for the new campaign.
"I continue to pursue my dream of becoming world champion with Ferrari and I still believe it. [Whether it arrives in 2017] is always the question, to which no one has the answer," Vettel told SpeedWeek as quoted on Planet F1.
"This year, we have very different regulations, especially with completely different aerodynamics and wider tyres. That means higher cornering speeds, lower lap times and a greater load on each driver.
"When I look back at the 2016 season, I am firmly convinced that Ferrari and I are on the right track," he added.
"The team is now much more advanced for the start of the new season than many people believe. That is why I am convinced that we will achieve the goals that we want to set for ourselves."