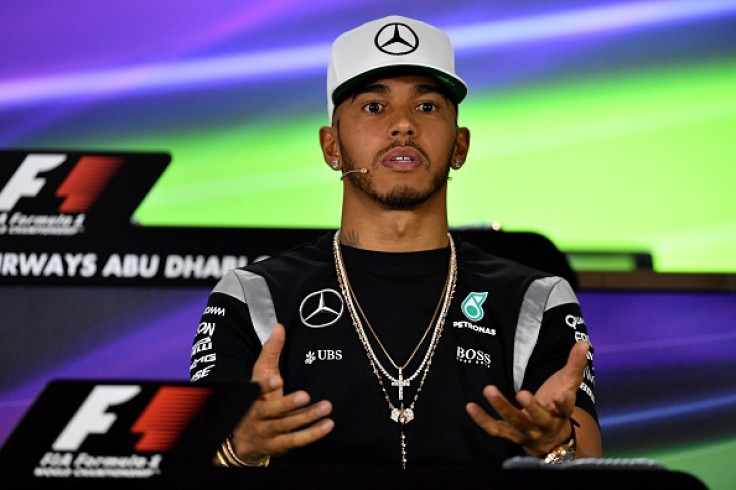 Lewis Hamilton believes Formula One is a "bit outdated" at the moment compared to other sports in terms of the entertainment factor and has backed the new owners – Liberty Media – to bring something fresh to the sport.
Bernie Ecclestone was deposed as the CEO of F1 following Liberty Media's £6.2bn ($8bn) take over. Chase Carey is the new chief executive and will run its day-to-day business.
The American made it clear from the first day that there will be major changes compared to how the sport was being run by previous regime, emphasising that it will not be a 'dictatorship' like it was under Ecclestone.
Carey is keen to up the entertainment factor in the sport claiming that he wants every race to be like the Super Bowl – which encompasses the best entertainment along with sport.
Hamilton has suggested taking fans' opinion to make the sport a complete package.
"I'm excited for the new owners who have come in and I hope they do something new and I really think they're going to bring new blood, new ideas, new ways of engaging the fans in a new and unique way," Hamilton told the BBC. "F1 is a bit outdated in the sense that if you look at other sports they're further ahead in the entertainment factor but F1 is catching up and I think there's a lot of catching up to do."
"The first step would be to see what the fans feel they're lacking, what they feel they would want more of. I think you'd get a good balance of opinions of people who have been to a grand prix. You'd get a lot of opinions but, a bit like our government, it might go the wrong way," he said.
Hamilton, meanwhile, is also hoping the new rules will bring the grid closer together for the fans' sake after having witnessed Mercedes dominate the last three seasons.
The Briton believes the rule changes could also have a new frontrunner and is hoping Ferrari and Red Bull Racing can start challenging regularly for race wins this season.
The three-time world champion is wary of the Austrian-owned team, who are known for their ability to produce aerodynamically sound cars. The new rules have shifted the focus back to aerodynamics rather than just the power unit and there is none better than Red Bull aero head Adrian Newey to exploit them and design a car that produces maximum downforce.
"It's a completely new slate. It might be Ferrari at the front, it might be Red Bull, we have no idea," said Hamilton.
"I think the big unknown is Red Bull, I think they always create an amazing car and this is a new area of downforce and they're amazing at creating downforce so I think it'll be really interesting to see what they pull out and I'm hoping it'll be a real mixture of competition," he explained.
"I hope it'll be close so we'll be fighting with Red Bull and Ferrari. That's what the fans want to see."