Greg Clarke, the chairman of the Football Association (FA), has remained tight-lipped about the possibility of Arsenal manager Arsene Wenger replacing Sam Allardyce as the England boss. The Premier League-winning Frenchman is rumoured to be the FA's first choice candidate to become the next England manager – but Wenger will not be available until his Arsenal contract expires in the summer.
Wenger, 66, has previously suggested he would be interested in the England role. He has, however, consistently maintained that he would not walk away from a club while he is under contract.
Asked if the FA would wait until the end of the season to secure their preferred candidate, Clarke said, according to the Daily Telegraph: "I don't know the answer to that and the reason I don't know is it's too hypothetical.
"For example, if someone's eight out of 10 and can join today and someone's nine out of 10 and can join in six months, you've then got a debate to have. So it's very hard to identify those trade-offs until you've got a slate of candidates and you know how interested they are."
Wenger, meanwhile, has insisted he remains firmly focused on his role at Arsenal, although he also admitted that he will not commit his future or consider signing a new deal until the end of the current campaign.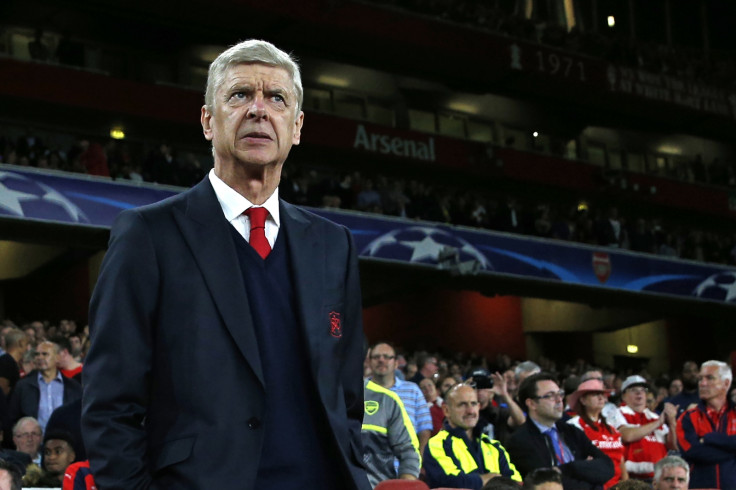 "My priority has always been this club and, until the end of this season, I'm here. I'm completely focused on that," Wenger said when asked about links to the England job, as quoted on Arsenal's official site. "That's not decided [on future plans with regards to Arsenal career]. I've said many times that my priority has always been Arsenal Football Club and I have to assess how well I do until the end of the season."
England are looking for a new manager after Allardyce's 67-day tenure as the Three Lions boss came to an abrupt end following a newspaper sting. The 61-year-old coach left his position by mutual consent after he appeared to offer advice on how to circumvent transfer rules to undercover reporters.
It has also been alleged by the Daily Telegraph that eight current and former Premier League managers took bungs. However, Clarke has admitted the FA is largely powerless to stop transfer corruption.
"We don't have judicial powers, so we can't go and get a court order and do things like that. Only the police can do that," he said. "I've put all these issues to the board and suggested that we have a fundamental review of our disciplinary processes and they've agreed to that and that's happening."