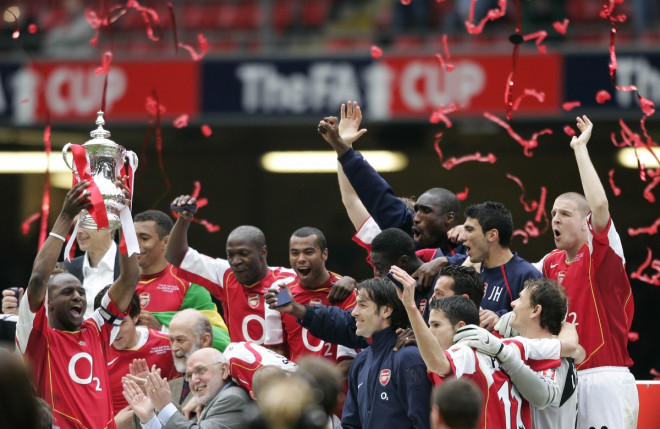 "For the first time, but certainly not the last, I began to believe that Arsenal's moods and fortunes somehow reflected my own."
Those are the words of Nick Hornby as written in his auto-biographical book Fever Pitch, about being an Arsenal fan during his formative years.
Football fans have a tendency to tie the fortunes of their beloved club to their own lives in some way beyond the immediacy of a post-win high or post-defeat low. It's ludicrous of course, we all know it, but it's an aspect of true fandom nobody can escape.
With Champions League football and a top four finish every year it wouldn't be fair on smaller clubs to say being an Arsenal fan has been tough, but the worries and concerns of any supporter are relative, and being a Gooner has certainly been easier.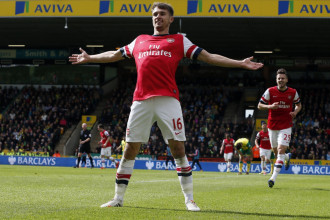 It has been nine years since our last trophy - an FA Cup won against a superior Manchester United. In that time Jose Mourinho has risen to power (and subsequently become a gloomy old fart), Manchester City have risen from eighth to two-time champs and young fans have donned the red and white without ever seeing Arsene Wenger smile.
However to say Arsenal fans have been waiting an excruciating nine years to win a trophy isn't quite accurate– it's been more like five or six. Our nervous wait didn't really begin until a few years after Viera slotted home that winning penalty against United, when our trophy cabinet started growing larger and emptier with each passing cup exit and inevitable March slump.
"We'll do better next season, we just need to buy well in the summer," has been my post-season Arsenal war cry through secondary school, college, university and proper tax-paying adult life. Being an Arsenal fan still has highs of course, but they aren't the highs we crave and they can never compare.
In February 2011 Obefemi Martins turned Arsenal's happenstance trophy drought into a weapon to beat us with when he capitalised on Laurent Koscielny and Wojciech Szczęsny's circus act to win Birmingham City the 2011 League Cup.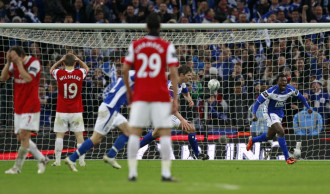 Since that fateful – still painful – day, Arsenal fans have been as burdened by the club's lack of silverware as the players. Our rivals gleefully, and understandably, bring it up at any opportunity, and no matter who we play, each and every cup tie has become a nerve-racking slog.
On Saturday 17 May at 5pm, on the hallowed turf of Wembley, Arsenal football club gets a chance to exorcise its largest demon.
Steve Bruce's Hull City stand between us and whatever lays ahead of that illusive first trophy of the Emirates Stadium era. It's a strange match because while giant-killings are an FA Cup staple, nobody quite believes Hull City are a team capable of pulling one off.
As kick off approaches the story is very much about Arsenal, how they'll play and how they'll fair under the pressure. The unknown quality is Hull and whether they'll turn up for the fight. Are they capable? Nobody really knows, and for Bruce that's the perfect scenario to be in.
Nine trophy-less years have conditioned Arsenal fans to expect the worst. We've been humbled by years of what Jose Mourinho has called failure; a group of dedicated, passionate fans tempered to never dream big.
I would suggest that Arsenal fans enjoy this Saturday for the occasion it is, as Hull fans surely will. Unless we win as emphatically as the bookies predict however, I can't imagine many Arsenal fans being anything other than nervous wrecks.
With Aaron Ramsey's form seemingly undeterred by his injury, Jack Wilshere back, Mesut Ozil with a price-tag to meet and Hull without Shane Long and Nikica Jelavić, the odds are even further in the favour a red and white win.
For Arsenal football club, things may finally be different come that final whistle, or they may be exactly the same. As ever, but maybe more than ever, we can only hope.