The Football Association (FA) is locked in talks with Fifa over plans to have poppies appear on the shirts of England players during their World Cup qualifier against Scotland at Wembley on 11 November.
Under Fifa regulations, teams are not allowed to carry political, religious or commercial messages on their shirts. However, the FA are keen to mark Armistice Day – which is when the UK remembers the nation's war dead – and is keen to ascertain what punishment they may be handed if they choose to wear poppies without Fifa's permission.
"We are working closely with the Royal British Legion once again this year to honour and remember the sacrifices made by those serving in the armed forces," an FA spokesperson explained.
"In recent weeks, the FA has led remembrance discussions with Fifa to allow the England team to show its support for the Poppy Appeal during the World Cup qualifier with Scotland."
Sports Minister Tracey Crouch thinks England ought to be allowed to wear the symbolic flower on their shirt.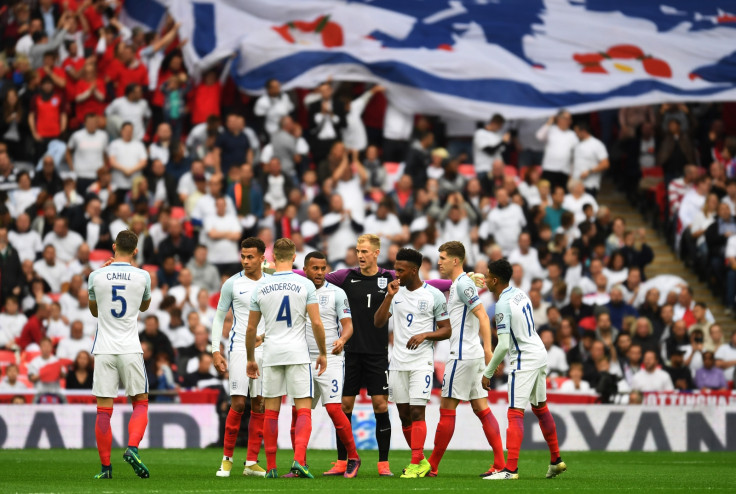 "Footballers representing Home Nations should, if they choose, be able to wear their poppies with pride to pay tribute to the bravery and sacrifice of servicemen and women killed in conflict and to help support the armed forces community," she said, according to The Sun newspaper. "To have our players compete with poppies on their shirts would be particularly poignant as we continue to commemorate the centenary of the First World War."
In theory, world football's governing body could impose a points deduction on England, which would hamper their hopes of qualifying for the next World Cup in Russia in 2018.
As a compromise, the English FA – who are staging talks alongside the Scottish Football Association – may wish to wear a poppy on an armband, as they previously did against Spain at Wembley on 12 November 2011.