Britain's top military commander has condemned so-called "poppy Stalinism" against those who choose to not wear the symbol to commemorate those who died serving Britain in the Armed Forces. On the morning of Remembrance Sunday, Chief of the Defence Staff, General Sir Nicholas Houghton, spoke of how the vitriol that appears whenever people – especially high profile names – choose not to wear a poppy in public goes against the meaning of the symbol.
The symbol is synonymous with the Royal British Legion's Poppy Appeal to show support for the armed forces and veterans who have fought in conflicts since World War One. The charity is expected to distribute more than 45 million of the flowers this year in return for donations.
However, in recent years there have also been a growing suggestion the poppy has been become too politicised. The Saturday before Remembrance Sunday (7 November) James McClean, who is from Derry, Northern Ireland, was booed by Manchester United supporters at Old Trafford when he chose not to wear a poppy on his West Bromwich Albion shirt.
He told the Mirror: "If the poppy was simply about World War One and Two victims alone, I'd wear it without a problem. I would wear it every day of the year if that was the thing. But it doesn't. It stands for all the conflicts that Britain has been involved in. Because of the history where I come from in Derry, I cannot wear something that represents that."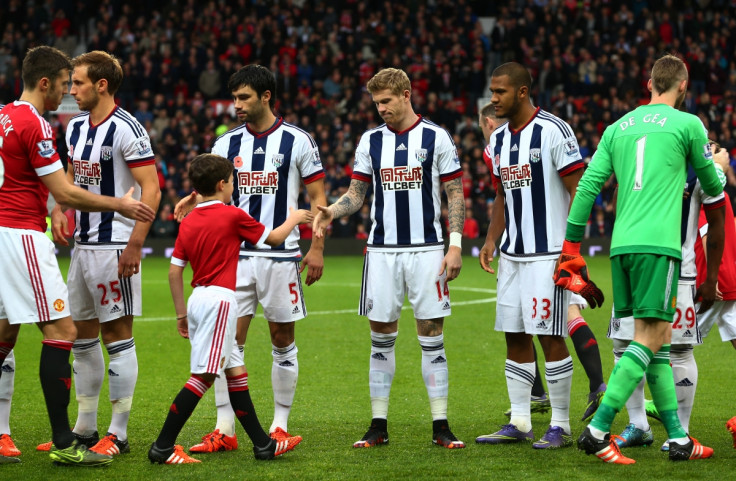 Prior to the Remembrance Service at the Cenotaph, Houghton told Sky News: "I think one of the things we must avoid is a 'poppy Stalinism'. People should be allowed to do what they want to do and remember in their ways.
"I think certainly members of the Armed Forces will always wear their poppies and they are heartened by members of the public that wear theirs. I don't that's necessarily I sign of disrespect or a lack of people doing their own commemoration in their own ways."
Royal British Legion have always said as part of its annual Poppy Appeal that the wearing of a poppy should be a personal choice. A spokesperson said: "There is no right or wrong way to wear a poppy. It is a matter of personal choice whether an individual chooses to wear a poppy and also how they choose to wear it. The best way to wear a poppy is to wear it with pride.
"We take the view that the poppy represents sacrifices made in the defence of freedom; and so the decision to wear it must be a matter of personal choice. If the poppy became compulsory it would lose its meaning and significance."
Elsewhere, Houghton said the UK is warned the UK is "letting down" its allies by not taking part in airstrikes against Islamic State (IS) in Syria, describing the current situation as lie attempting to win a football match without going into the opponents' half.
He added: "[IS] have a caliphate that extends across that border. But the source of their power, their command and control, their logistics, their organisation, the place from which they issue orders to international terrorists is from within Syria. And so to be denied our ability to play a proportionate role in that makes no sense."