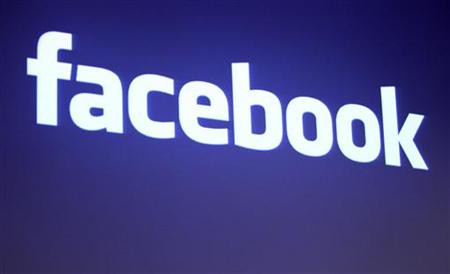 Facebook has been accused of luring children into gambling after it unveiled plans to introduce real cash games.
According to a report in the Daily Mail, the world's biggest social networking website wants to use Britain as a testing ground for games that will allow its users to gamble on virtual fruit machine, bingo, poker and roulette.
Instead of real cash, Facebook has already started providing its members to play on slot machines and bingo using "virtual credits." However, now the networking site is exploring new ways of transforming its existing model in such a manner that it can offer real cash prizes to the members.
With more than three million Facebook users in the UK, aged between 13 and 17, critics fear that the recent proposal can mislead the children and make them believe that gambling is "safe and fun."
"Introducing gambling to Facebook is a cynical way for the gambling industry to find new markets, making gambling look acceptable," said Dr Robert Lefever, founding director of the Promis Recovery Centre which treats gambling addicts, quoted the Daily Mail as saying.
"There will be young people who think these games have Facebook approval, that you can gamble and its fun. It's not - gambling destroys families," said Dr Lefever.
Even the Labour MP Louise Ellman said: "I'm very concerned about this move by Facebook and the impact it might have on children and other vulnerable people. Children spend hours on Facebook and parents need to be confident that it is a safe environment," quoted the newspaper as saying.
The Daily Mail report also said that Facebook planned to offer eight licences to internet gaming companies to roll out their gambling applications on the British platform.
According to a report revealed by the industry magazine eGaming Review, Facebook has been in talks with around 20 senior gaming experts, operators and consultants including executives from PokerStars, 888 and Gamesys.
However, the social networking giant did not deny the allegations. A spokesman for Facebook said: "We are always in discussions with companies about lots of different ideas, but we don't comment on future plans or speculation."
The Daily Mail report said it appeared that the first to win the Facebook licence for real cash gambling could be a battle between Gamesys and 888.
Gamesys, the company behind JackpotJoy, has a strong presence on Facebook, claiming 1.7million users for its virtual slot machine games, while 888 claims 650,000 monthly users for Bingo Island, a Facebook game using virtual credits.
Talking about the changing trends in the gaming industry and Facebook's interest in capitalising in the growing market, James Bennett, editor of eGaming Review, said: "Facebook is looking for new revenue streams and the gambling industry is looking for new markets. There is still a lot of work needed to be done, not least what percentage of revenues gambling companies would have to give away to Facebook and the issue of age verification."