UPDATE: Around an hour after the outage began, at 13:20, Facebook appears to be coming back online. The site is still slow but, for us at least, mostly functional.
---
Facebook is offline and unavailable for a large number of its billion-plus users worldwide. The social network is displaying no error message, forcing browsers such as Chrome to simply say: "This site cannot be reached."
The site fell offline at approximately 12.40pm BST and is offline for users in the UK, France, Germany and Australia. Facebook users at IBTimes UK are also unable to access the network.
Facebook's mobile apps have also become unresponsive, and while the website briefly flickered back into life minutes later, it is down again at the time of publication.
More than half of the complaints registered with DownDetector say Facebook is a "total blackout", with 29% unable to view pictures and 17% unable to login.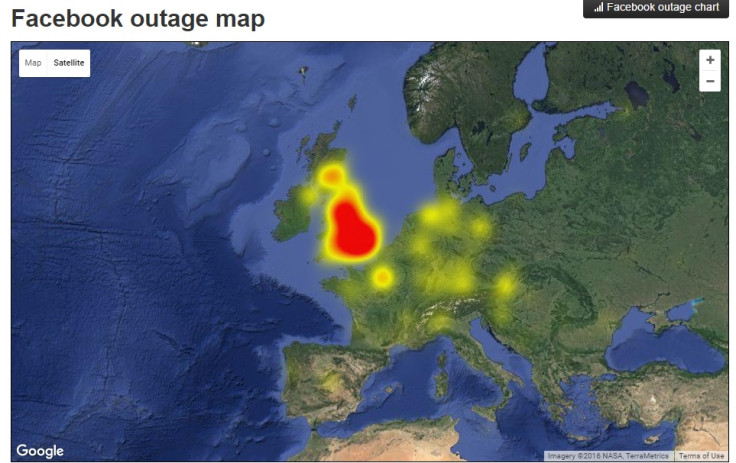 Users of Instagram, which is owned by Facebook, are also reporting problems. As of 13:00 BST, Facebook is switching between loading very slowly and being completely unavailable. The iOS app is in a similarly fragile condition.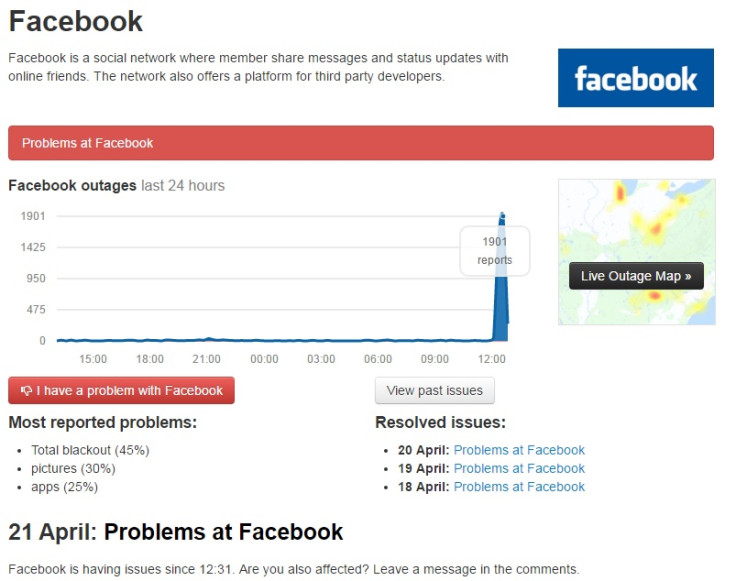 The website DownForEveryoneOrJustMe also reports Facebook as being offline. "It's not just you!", the site says. "Facebook.com looks down from here."
Users vented their frustration on Twitter with usual gusto: