HTC 10 review: Back with a Boom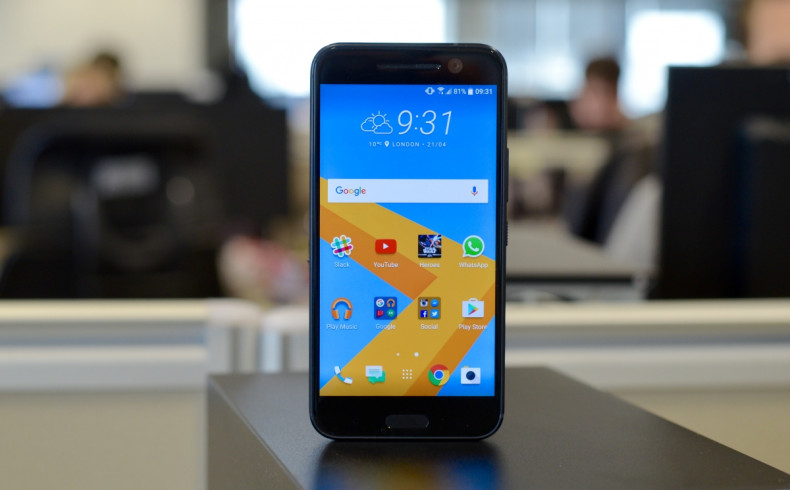 HTC has had a rough ride in the smartphone market during the past few years. Feature-rich rival handsets and a flurry of sub-par flagships has left the Taiwanese company in the financial doldrums, with most smartphone buyers steering away from the former Android heavyweight.
2015's distressingly underwhelming HTC One M9 was a significant misstep, leaving the HTC 10 with the unenviable task of abandoning its predecessor's crumbling foundations and restoring the manufacturer to its former smartphone glory days. It's a tall order, but how does the HTC 10 fare?
HTC 10: Design
The HTC 10's all-metal uni-body is a strange amalgamation of influences, although describing it as a 'chunky iPhone' is doing HTC's design team a disservice. Taking aspects of the preceding One M range - without falling foul of the M9's just-another-HTC-phone chassis - the HTC 10 adopts a sleek, professional appearance that is as satisfying to hold as it is to look at.
Despite being slightly beefier and longer than the Galaxy S7, the chamfered contours keep your palms at ease, while the almost entirely unencumbered front glass panel gently flows into the minuscule bezel. That's right, the black-bar-of-doom bearing the logo is gone. Good riddance to you.
It's still a slippery little blighter if you happen to loosen your grip, but the ergonomics are such that it doesn't have to resort to finger-digging metal borders unlike its sharp-edged predecessor.
The 10 is also the first of HTC's flagship range to arrive on UK shores with a fingerprint sensor (unless you count the ill-fated HTC One Max, which you definitely shouldn't remember). In short, it excellently manages to match the sensitivity and accuracy of equally competent sensors on the market. What it isn't, however, is an actual physical button, opting for capacitive touch and haptic feedback instead. It's a more than adequate substitute but, still, I prefer physical home keys.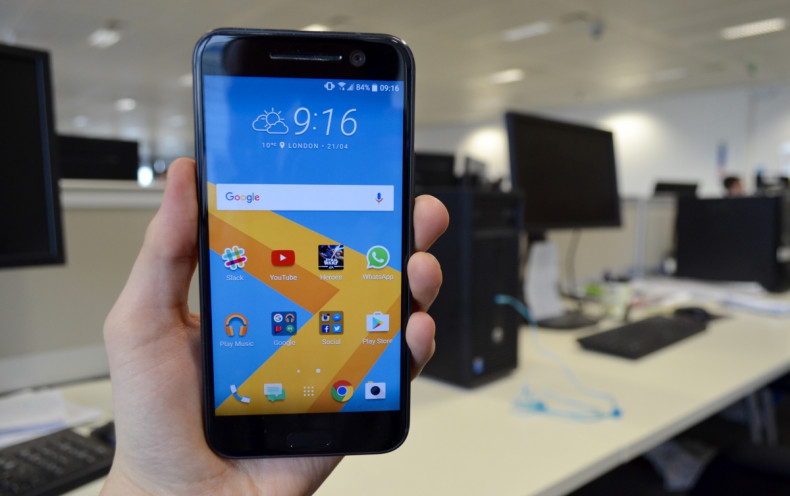 Removing the under-utilised IR blaster is fine, but the decision to centralise the 3.5mm headphone jack is puzzling. Also, while I've been careful to pocket the 10 as far away from coins and keys as possible, there are still a number of tiny scratches on the phone's rear; despite HTC's claims that the phone has been subjected to "over 10,000 gruelling drop, scratch and corrosion tests," I still don't fancy dropping it myself.
The HTC 10 comes in several fancily named finishes, but let's just call them black, silver and gold. The former is a bit on the bland side - but still, all models scream 'premium finish' loudly and proudly.
HTC 10: Screen
Another area where the One M9 failed to scratch, let alone cut, the mustard was its 1080p Full HD display. Thankfully, the HTC 10 adopts the industry standard in 2016 with a Quad HD resolution of 2560 x 1440 and a pixel density of 564 per inch across a 5.2in display.
Opting to stick with the latest LCD display, rather than following in Samsung's AMOLED footsteps, ensures that the HTC 10 offers a vibrant but natural looking alternative. Colours may not pop with the verve of the S7, but there is something to be said of the sharp, "cinema grade" tones. This comes down to personal preference, but the depth and detail contained here is stunning.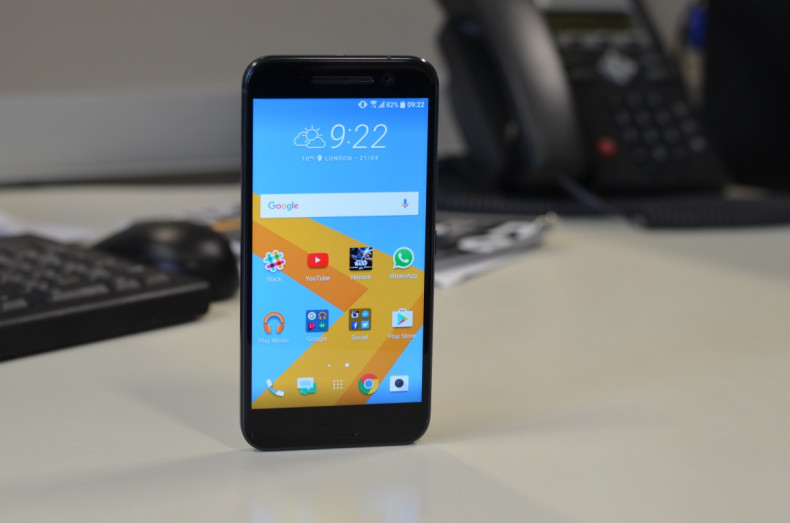 HTC 10: Software and performance
HTC has been talking up the 10's improved battery life, in a way that suggests it knows that its previous flagships have missed the mark. The 3000mAh juice pack certainly does the job and, although in real-world tests I didn't achieve HTC's promised two days of charger-free fun, I was frequently hitting the 36 hour mark. Just remember to bring the correct cables if you are out and about as the 10 uses USB-C this time around.
Housing a Snapdragon 820 processor with 4GB of RAM guarantees a certain level of 'oomph', but even still, the 10 is blisteringly quick, frequently giving the impression that an app or option is being tapped long before your finger graces the screen. This takes a few hours to get used to, but once you've adjusted, the results are beyond impressive.
Even memory-intensive games fail to slow the HTC 10 down thanks to a Boost+ feature that automatically lowers the display resolution to 1080p during gaming stints, while also closing background clutter and recommending which idle apps might be worth uninstalling.
Storage-wise, HTC sticks to 2016's expected standard, with 32GB of internal storage and up to 200GB external via an SD card slot. Quick Charge 3.0 also rounds out a series of features that puts the HTC 10 in the realms of 'great all-rounder' status without blowing anyone's minds. Don't go swimming with it though as waterproofing is a notable omission.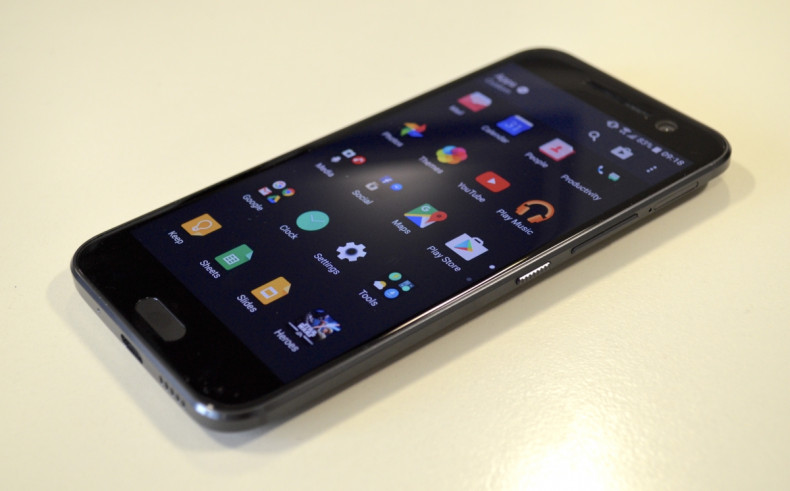 Sense UI
Cards on the table time, Sense is my favourite custom Android interface. It bleeds HTC from its very core: functional, stylish and professional.
This time around, HTC has made the logical decision to ditch duplicate apps and bloatware in favour of their Google-designed counterparts, with only a handful of visually consistent HTC applications, a vertical app drawer and the still excellent side-launching BlinkFeed breaking the illusion that this could be a Nexus device. Themes and a new homescreen organisation feature -one that ignores the static-grid system - mixes things up a bit, but still, they are both underdeveloped and easy to ignore.
HTC 10: Sound
So what exactly is HTC 10's headline feature? This is a premium phone with a wallet-busting price after all, but the answer isn't something you can see. Rather, its something you should prepare your eardrums for because, boy, you can definitely hear it.
Any worries that shifting the BoomSound speaker to the bottom edge and earpiece would tarnish the quality can rest easy. Re-dubbed BoomSound Hi-Fi, the powerful speaker pair – complete with separate dedicated amplifiers – are magnificent, making this Dolby Audio partnership the finest stereo experience seen in a modern smartphone to date.
For true audiophiles however, it's the 'Hi-Res Audio' headphone capabilities that make this a perfect purchase.
The 10's 'Personal Audio Profile' feature measures and dynamically adjusts to the sound frequencies of your own ears. It might sound like a flashy gimmick, but after setting the frequency to match my own hearing capacity, there is no chance I would turn the setting off after achieving such aural ecstasy.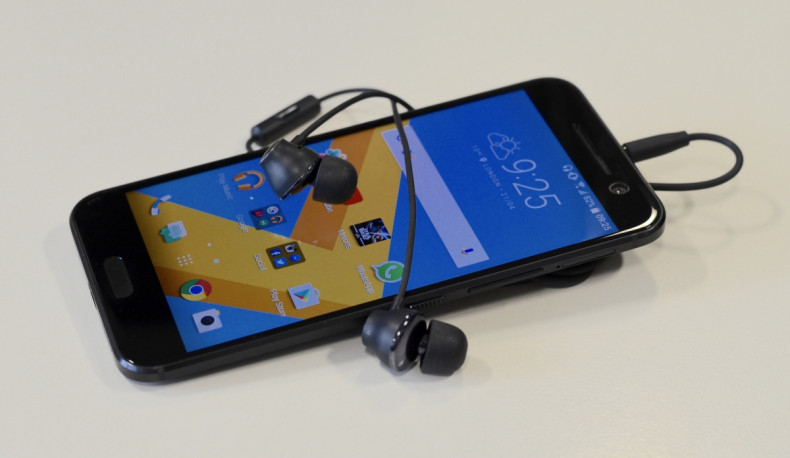 Whether it's the internal audio processing, the headset amplifier or even the gorgeous High-Res audio-certified, out-of-the-box headphones, HTC has either nailed something special or simply perfected everything with the 10.
Except for that headphone placement... So close.
HTC 10: Cameras
You might think a broken record is playing, but not mentioning the diabolically awful rear camera on the One M9 would be a disservice in showing just how far the HTC 10 has come.
After dialling-up the megapixel count to no avail, the HTC 10 heralds the return of UltraPixel technology on the main camera. Essentially a 12MP shooter with super-size pixels, the main sensor would have been a market-leader in 2015. In 2016, although competitive, it is not ground-breaking.
Rocking optical image stabilisation, an f/1.8 aperture and a reported 0.6 second laser autofocus, the 10 offers everything you expect from a phone with a price tag just shy of £600. Capable of taking stunning photos in good conditions and above average images in low-light – despite noticeable, but minimal artifacting – and featuring a comprehensive manual 'Pro' mode with RAW format support, HTC has rediscovered its camera touch.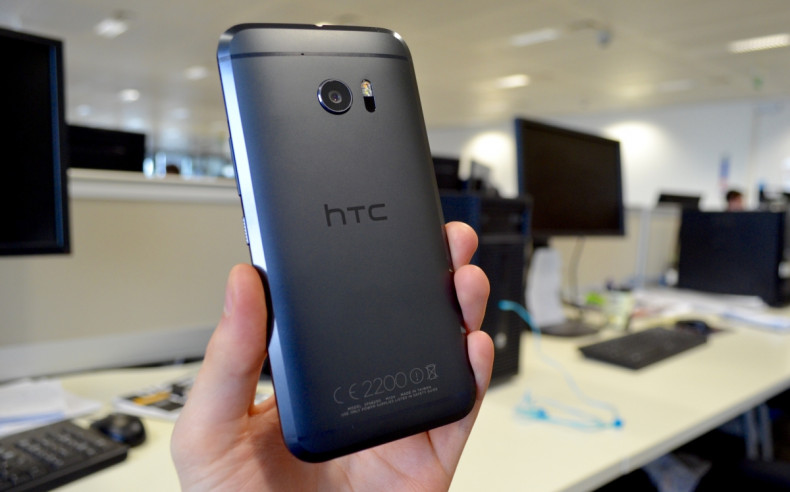 As for the 5MP front camera also flaunting the UltraPixel tech? It is arguably the best selfie-cam to date. The HTC-trademarked UltraSelfies that it produces are freakishly accurate and the début inclusion of optical image stabilisation (OIS) on a front-facing camera also makes this the perfect companion for vloggers and Snapchat addicts.
4K video capture with Hi-Res audio recording and fun (if a tad pointless) Zoe, hyperlapse and slo-mo options round out an impressive suite of features that are found on an incredibly impressive - but not extraordinary - camera experience.
Dropping the 'One' from the naming scheme certainly gives the HTC 10 a snappier moniker, but do not be fooled; this is the one HTC handset that fans have been waiting for.
Whether it is the sleek, yet satisfying metal chassis, the sheer processing power you can almost feel under your finger, the surprising battery life performance or even the competitive camera, HTC has once again found its mojo and is showing off on the smartphone dance floor. It may be pricey, but you pay for quality and this is definitely a high-end competitor.
There are minor niggles that keep it just short of a perfect grade, such as the lack of water-resistance, wireless charging and the scratch-friendly metallic build. However, anyone with a keen ear for audio need look no further, as the HTC 10 provides auditory bliss.
While not as feature-rich as the Galaxy S7 or offering the sophistication of Apple's iOS software, the 10 still ranks among the top-tier smartphones of 2016.
HTC is back - not just with a bang, but with a resounding Boom.
Scores:
Screen: 8/10 - Proves LCD screens can still pop, but not as eye-catching as others
Camera: 8/10 - Huge improvement on the photography front from HTC, front camera strangely overpowered
Software: 10/10 - Sense UI is still the slickest Android overlay with less bloatware this time out. Audio Profiles, Dolby Audio and BoomSound Hi-Fi make this a symphonic masterpiece
Design: 9/10 - Dual-textured demeanour comparable to a top-class suit, touch capacative home key / fingerprint sensor works well but silly headphone jack placement
Build quality: 8/10 - Satisfyingly chunky to hold thanks to comfortable chamfered contours and metal unibody. Very liable to scratches though
Overall: 9/10 - A smartphone that is as good as it sounds
The Good
Incredible BoomSound Hi-Fi and Hi-Res audio

Blistering speed

Solid cameras
The Bad
No waterproofing or wireless charging

Prone to scratches

Expensive