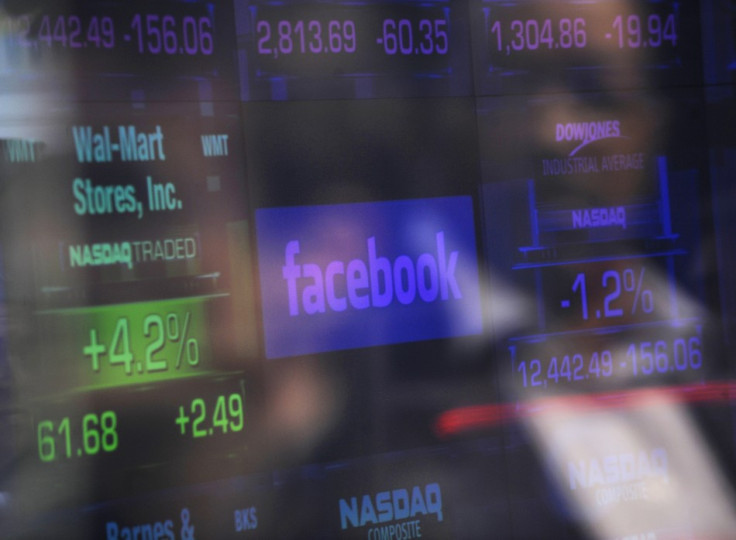 A ceremonial ringing of the bell at the Nasdaq at 11 am on Friday would mark Facebook's entry into the stock market and also the emergence of a number of Facebook billionaires.
Shares of the social networking giant are listing at $38 (£24) per share, making the company worth $104bn (£66bn) at the IPO price.
The huge market capitalisation would catapult Facebook to the league of one of the biggest companies in the world.
While the post-IPO frenzy over the scrip is yet to begin, Facebook has already created a number of billionaires including its founders, investors and early executives.
According to a Forbes estimate, seven individuals would own Facebook's shares totaling over $25bn.
Who are they?
Mark Zuckerberg
The Facebook chief executive will of course be leading the list of Facebook billionaires. With 443 million shares in his name, Zuckerberg would be pocketing $16.9 bn at the IPO at the list price.
It does not include Zuckerberg's 60 million unexercised options. Zuckerberg's net worth stood at $17.5 bn, according to Forbes' world's billionaire list in March 2012.
Dustin Moskovitz
Twenty-seven--year-old Moskovitz was Mark Zuckerberg's Harvard roommate and third employee of Facebook when it was a start-up. He worked in the capacity of the first chief technology officer and vice-president of engineering.
At $38 a share, Moskovitz's stake will be worth $4.8 billion with his over 126 million shares.
Sean Parker
According to the latest Securities and Exchange Commission (SEC) filing, Sean Parker has the third highest stake in the company. The Napster man was the early president of Facebook and his net worth would be touching $2.1 billion after the IPO for his 60 million shares in the company after exercising the overallotment sale.
Peter Thiel and Jim Breyer
Peter Thiel, the co-founder of PayPal and one of the early investors of Facebook, would own stocks worth $721mn apart from $613mn in cash gained from selling his holdings of 19 million shares.
Jim Breyer, the owner of the venture capital firm Accel Partners is Facebook's second largest shareholder after Zuckerberg. He will be selling his holdings worth $106mn at the IPO and would be holding shares worth $320 mn at the list price.
Mark Pincus and Reid Hoffman
Zynga Chief Executive Marc Pincus and LinkedIn Chief Executive Reid Hoffman would be selling one million shares each on Friday.
Pincus will be having shares to the tune of $137mn at the list price along with $37 million after-tax from the stake sale.
Hoffman's three million shares in the company after the sale on Friday would be worth $115mn. He would be receiving $35mn from the sale.