Mark Zuckerberg is to host Facebook's next Townhall Q&A at New Delhi's Indian Institute of Technology (IIT) on 28 October. Zuckerberg will be answering questions from across Facebook, as well as from a live audience at the university.
Making the announcement on his Facebook page, Zuckerberg urged people to post their questions in the comments section, getting more than 60,000 comments in just three hours. India is said to make up to 125 million users out of Facebook's entire global base of 1.44 billion.
"I'm looking forward to hearing directly from one of our most active and engaged communities," Zuckerberg wrote. Last month Zuckerberg hosted Indian prime minister Narendra Modi at the Townhall Q&A in California. During the event the two discussed the importance of technology and its impact on governance, with Modi being an active social media user himself.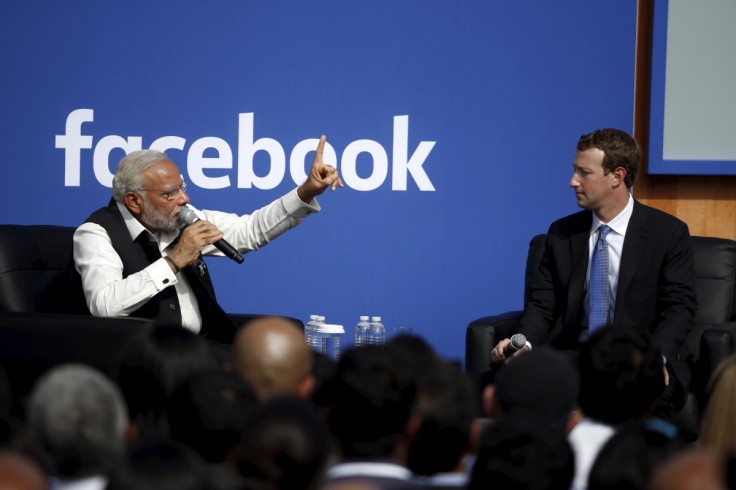 "India is personally very important to the history of our company here. This is a story that I have not told publicly and very few people know," Zuckerberg said at the Q&A with Modi on 27 September. Zuckerberg told the audience that in the early days of Facebook, when things weren't going so well and people were urging him to sell the company, he approached his mentor Steve Jobs for advice. Jobs told Zuckerberg to visit a temple in India to seek clarity.
"So I went and I travelled for almost a month and seeing the people, seeing how people connected, and having the opportunity to feel how much better the world could be if everyone had a stronger ability to connect, reinforced for me the importance of what we were doing," said Zuckerberg. "And this is something I have always remembered over the past 10 years as we built Facebook."
However, Facebook has come under recent controversy in India with its Free Basics service, formally known as Internet.org. The service allows those in developing countries to access websites and services on their mobile phones free of charge, with Zuckerberg saying that it brings the Internet to those who are unable to afford it. But critics in India have lashed out at the services by saying it goes against the principle of net neutrality.