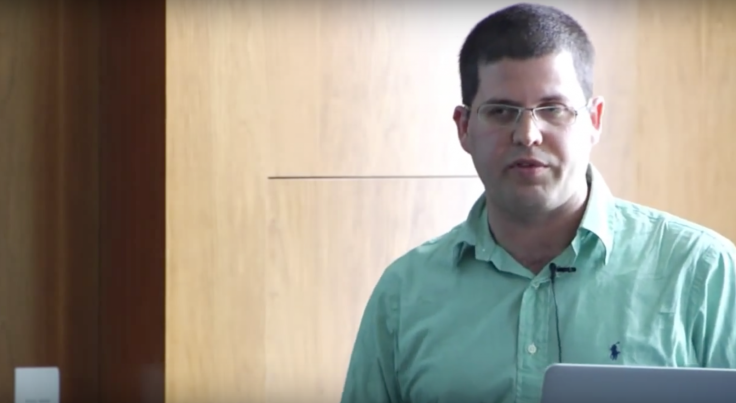 A senior technology executive at Facebook-owned Oculus, a subsidiary working on virtual reality (VR), has been arrested and charged with "commercial sexual abuse of a minor" after attempting to solicit sex from a girl he allegedly believed was 15-years-old.
Dov Katz, 38, who has worked as head of computer vision at the VR firm since July 2014, was caught in a sting operation masterminded by US police posing covertly as an underage girl on a website where advertisements can be posted for escort services.
Police documents released by GeekWire show how Katz communicated with the undercover officer, who initially claimed to be 19-years-old, via text.
Katz organised to meet the girl in a hotel and asked: "You have a lot of condoms?" He later added: "How many times do you think you'll make me cum?"
The covert agent told Katz she wanted to be honest with him and said she was "a little younger" than previously suggested, 15-years-old.
"I'm sending my pic just plz don't say anything okay?" the officer wrote. "Sure," Katz replied. According to Seattle-based NBC news affiliate King5, after a series of messages he offered the fictitious girl $360 for unprotected sex.
The Oculus engineer arrived at the hotel and was arrested "without incident", the charging documents show. When apprehended, Katz was in possession of $600 in cash and a mobile phone with a number that matched the text messages sent.
After being confronted by police, Katz reportedly said he was there to "rescue the girl", and call the police. The charging officer later wrote: "I told Katz he should have called the police first."
The county jail in the region confirmed that Katz, an Israeli citizen living in California, was arrested and charged with an arraignment set for 5 January 2017. He was released after paying $125,000 bail. Facebook has not yet commented on the arrest.
The social networking giants acquired Oculus in 2014 for $400m in cash and over 23 million company shares, in a deal worth an estimated £2bn. Facebook CEO Mark Zuckerberg said it was purchased to help "change the way we work, play and communicate".
Meanwhile, in a profile published by the Times of Israel in 2014, Katz was lauded as playing a senior role in the pioneering VR firm, and was described as an "integral part" of the team that developed the Oculus Rift headset.
You can read the charging documents below: