After a year of high-profile releases, virtual reality (VR) aka 'the next big thing in tech' has well and truly arrived, with technology giants such as Sony, Samsung and Google hoping to dominate the fledgling market.
Unfortunately, as with most new tech, sifting through the early VR competition is something of a minefield, with wildly variable pricing, hardware compatibility and software depth. Well, don't panic: IBTimes UK is on the case to help you find the perfect device.
From the best budget sets to the very elite head-mounted displays, here is our countdown of the best VR headsets currently available to buy, ranked from the cheapest to the most expensive.
---
Google Cardboard
---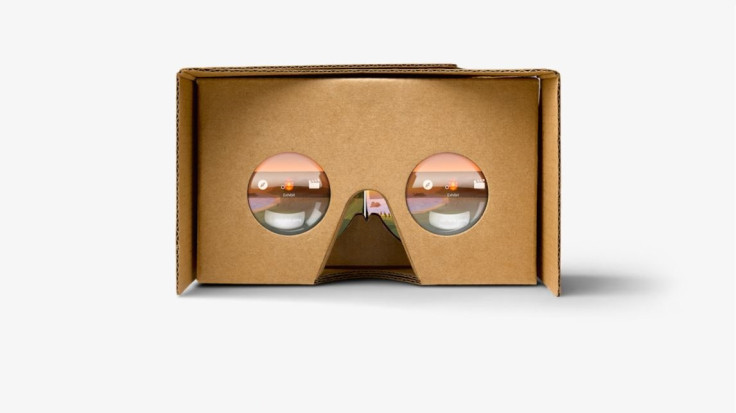 The Google Cardboard is ridiculously cheap and a great way to sample virtual reality without breaking the bank. With iPhone and Android support, a variety of VR-enhanced Google apps such as YouTube and Street View, and its Lego-esque build-it-yourself construction, Cardboard is the entry-level VR experience of choice.
Check out some of the best Google Cardboard apps and games here
---
Homido VR
---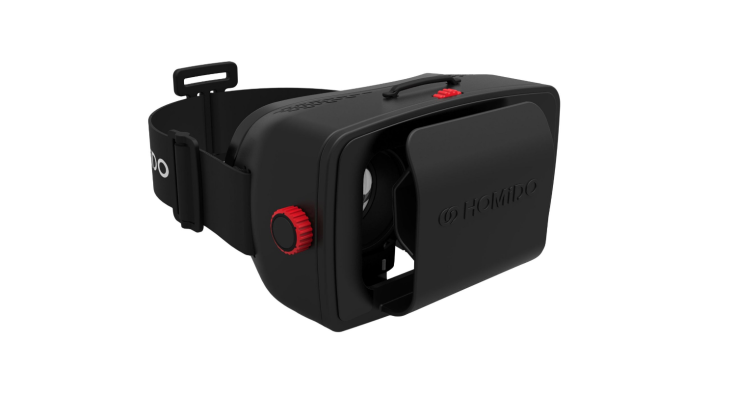 There are plently of sturdier, entry-level VR headsets on the market that build on Cardboard's simplistic, universal approach by upping the comfort factor, and Homido's universal smartphone-powered headset is one of the better ones.
Sporting a headstrap and several focal-length options and depth-of-view adjustments, the Homido is a decent grab for less than £50. Just be aware that the eye compartments aren't large enough to accomodate glasses and that you'd need to buy a Bluetooth controller seperately for some apps.
---
Google Daydream View
---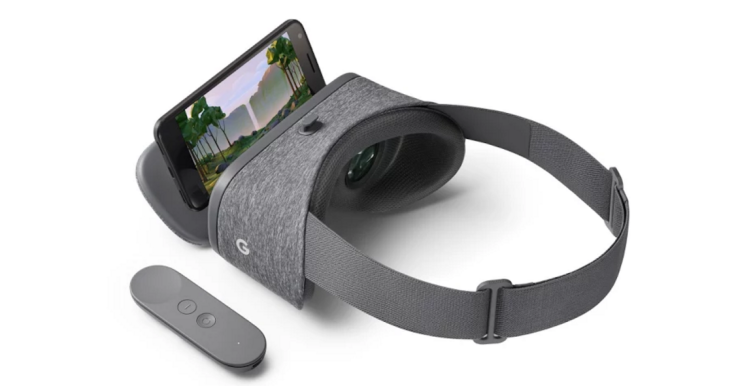 Google? Again?
Arguably the best mobile VR headset to date, the £69 Daydream View expands on what makes Cardboard great thanks to its unique, pyjama-like material and the brilliantly inituitive motion controller that comes bundled with each unit.
The only downside is that the Daydream View only works with Google's Pixel or Pixel XL smartphones, although Sony, HTC and many others have all promised to support it in the near future.
Read our full Google Daydream View review here
£69 from Google, EE or Carphone Warehouse
---
Samsung Gear VR
---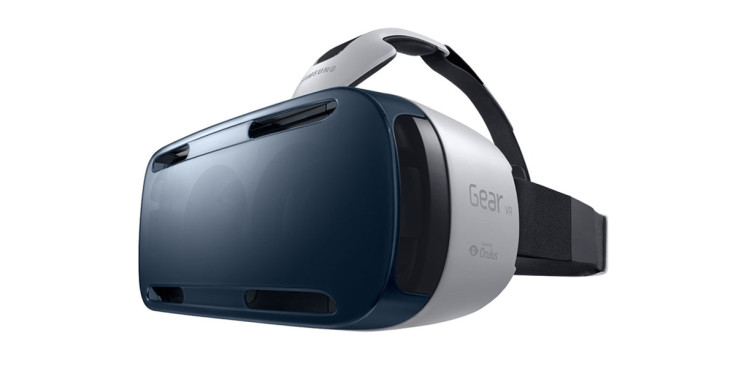 An early contender in the smartphone-powered virtual reality race, Samsung's Gear VR is boosted by the Galaxy maker's collaboration with Oculus – the company responisble for the Oculus Rift (we'll get to that).
There are plenty of brand-specific headsets out there, but Samsung's is still one of the best, as long as you happen to own an S6- or S7-range smartphone. If you do buy one though, make sure you don't put an potentially explosive Galaxy Note 7 in it.
Read our full Samsung Gear VR review here
£79.99 from Carphone Warehouse
---
Opto Air
---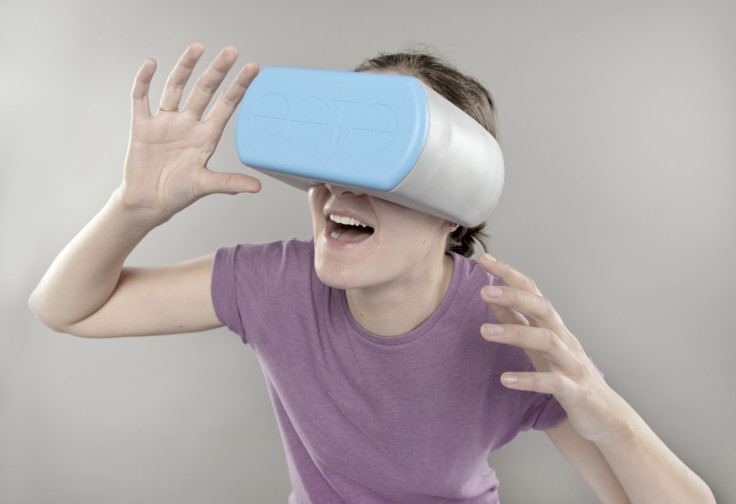 The Opto Air began life as a crowdfunded project on Kickstarter, but is now a full-fledged product and has a little something that seperates it from its budget VR brethern: a set of built-in speakers.
With colourful, interchangable magnetic covers, a patented foam build and promised compatibility with "all major smartphone brands and screen sizes with an audio jack" – sorry, iPhone 7 owners – the Opto Air is a great all-in-one solution for your mobile VR needs.
---
Zeiss VR One Plus
---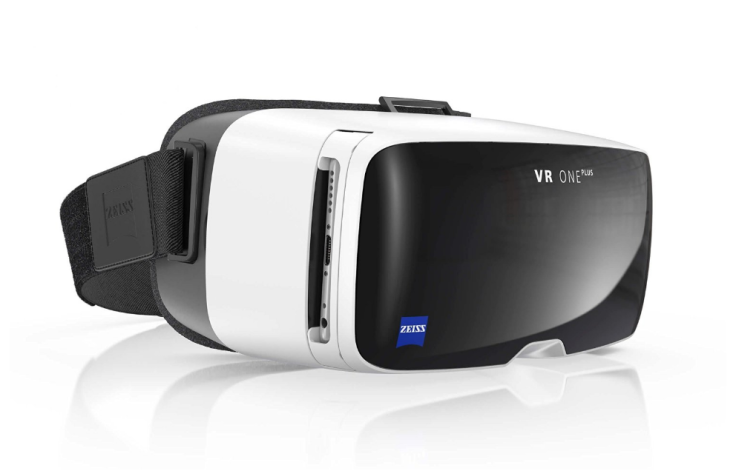 Rounding out the 'souped-up Google Cardboard headset' roster is the Zeiss VR One Plus, a universal VR frame compatible with most iOS and Android 4.7in to 5.5in smartphones.
Coming in at the higher end, it's a little dissapointing that the One Plus doesn't include a controller out of the box (especially as it doesn't have any button controls), but the optics and Zeiss lenses guarantee an impressive VR experience.
---
---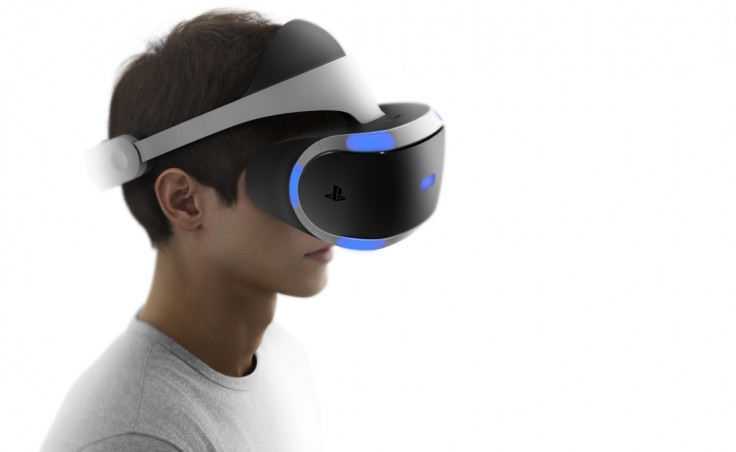 Sony's PlayStation VR is the most comfortable headset among VR's higher echelons and, thanks to its PS4 family ties, boasts the best library of VR video games available on any platform.
Whether you are donning the cape and cowl in Batman: Arkham VR, hitting the throttle in DriveClub or spooking yourself silly in Until Dawn: Rush of Blood, PSVR promises a bright future for virtual reality gaming.
If you want to play with motion controllers you can pick up a PlayStation Move bundle here, otherwise most games play nicely with the PS4's DualShock 4.
Read our full PlayStation VR review here.
---
Razer OSVR – HDK 2
---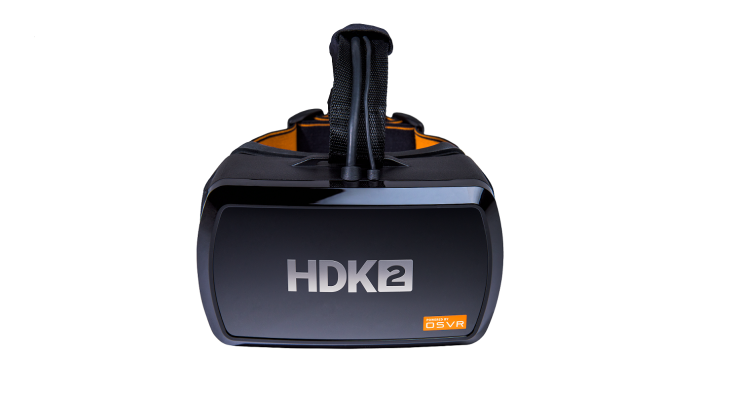 Razer's second-generation OSVR headset is the cheapest way into the high-end PC-powered virtual reality market and makes a perfect gift for tech-tinkerers thanks to its modular design.
The single-camera tracking is limited compared with its closest rivals, but SteamVR compatibility opens up the world of VR content found on the HTC Vive for almost half the price. The lack of a bundled controller is a bit of a downside, but the option to pick apart and upgrade the headset when new tech arrives is a real plus for dedicated VR enthusiasts.
---
Oculus Rift
---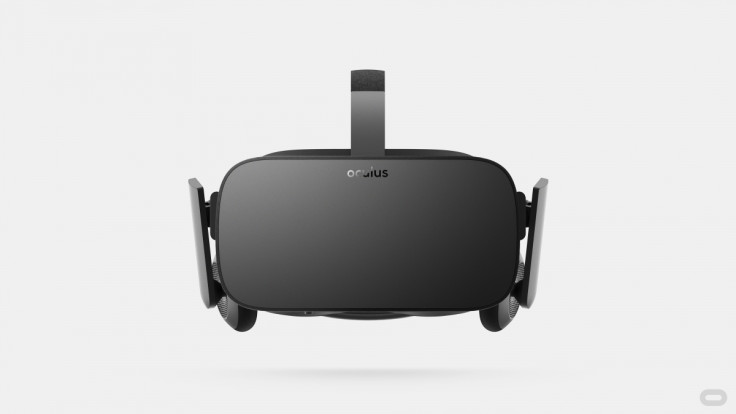 The harbinger of the modern-day wave of virtual reality, the Oculus Rift earns its hefty cost price thanks to its impressive design and specs. The Facebook-owned Oculus may have had a few PR nightmares this year, but the quality of its marquee head-mounted display speaks for itself.
The consumer release has enjoyed a number of software updates since its launch in early 2016, with enhanced room-scale tracking capabilities and support for the optional Oculus Touch motion controllers (Xbox One gamepad included as standard) improving an already brilliant piece of PC-based hardware – as long as your rig is up to snuff.
£549 for Oculus Rift or £738 for Rift + Touch controllers from Oculus Store
---
HTC Vive
---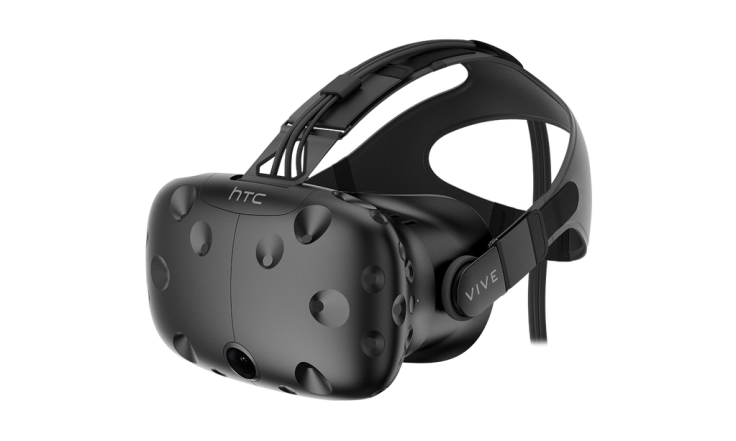 The Alpha and the Omega of virtual reality in 2016, the HTC Vive takes the VR experience beyond just what you can see with room-scale tracking at a breadth of up to 3m by 3m.
Sure, the checklist of PC spec requirements, optimum household space, whopping cost and fiddly set-up process would turn off a lot of VR newbies, but for those looking to go full-hog, Valve and HTC's Vive represents a tremendous feat of tech engineering that sits at the top of the VR mountain.
Read our full HTC Vive review here.