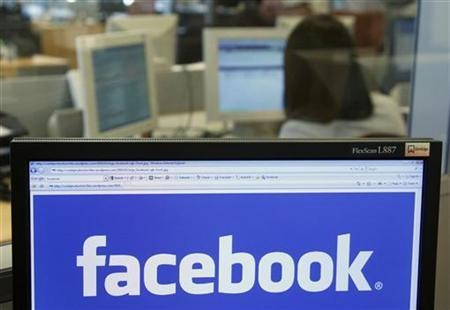 The Federal Trade Commission has updated the 1998 Children's Online Privacy Protection Act (COPPA) to restrict advertisers from accessing the personal data of children under 13 years-old without parental consent.
The new rules stipulate that a child's computer's unique IP address cannot be collected without consent, as well as photographs, location data, video and audio files. The updated regulations are designed to protect children's data in today's age of smartphones and social networking:
"The Commission takes seriously its mandate to protect children's online privacy in this ever-changing technological landscape," explained FTC chairman Jon Leibowitz in a statement to Reuters. He said the new regulations struck "the right balance between protecting innovation that will provide rich and engaging content for children, and ensuring that parents are informed and involved in their children's online activities."
However, Facebook bases its advertisements on online behaviour rather than personal information. "Contextual advertisements" analyse things like status updates and "Likes" to target products directly to people's profiles. Adverts tailored to behaviour do not require parental consent.
It means that, should Facebook be able to comply with the other restrictions laid out in the COPPA, it would still be able to advertise to children.
But even under the FTC's previously more lenient restrictions, which did not prevent websites from collecting data using third-party plug-ins, Facebook opted out of allowing under 13 year-olds to use its service, explaining to Mashable that is difficult to comply with the COPPA:
"Many recent reports have highlighted just how difficult it is to enforce age restrictions on the Internet, especially when parents want their children to access online content and services," explained a statement issued by Facebook in June. "We are in continuous dialogue with stakeholders, regulators and other policymakers about how best to help parents keep their kids safe in an evolving online environment."
There is also concern that smaller companies will suffer financially as a result of the new regulations. John Feldman of law firm Reed Smith told Reuters that "I represent companies who are trying to sell products and services. There are significant costs that will be associated with this...The bigger companies feel like they can deal with it."
But despite the issues raised by Facebook and Mr Feldman, there is also a belief that the new legislation is not stringent enough. Democratic Senator John Rockefeller, chairman of the Senate Commerce, Science and Technology Committee which oversees the FTC said to Reuters that the protection of children online is a "top line issue":
"There are groups that will complain about it (COPPA being too weak), and so will I, but we can't do anything more about it right now," explained Senator Rockefeller. "Children's privacy as far as I am concerned is an absolutely top line issue."
The updated rules will take effect on 1 July, 2013.