Facebook 'Sell Something' button lets group users buy goods from each other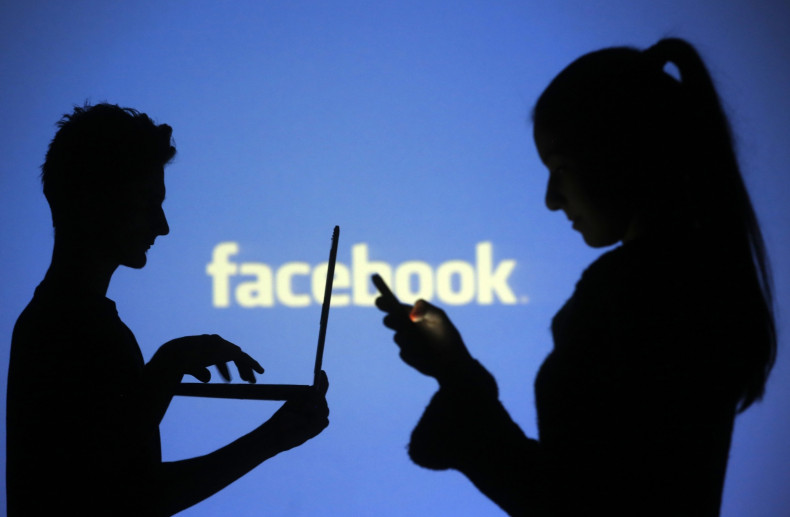 Facebook has created a new feature where members of groups can sell goods to each other in a process as simple as writing a wall post.
Available now for some users - suggesting it is still in the public testing phase of development - the system adds a Sell Something button to where group members normally write wall posts or upload images.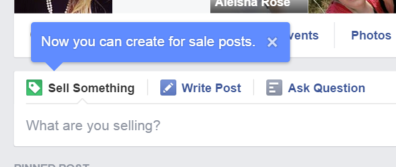 'Sell something' appears for some groups users
TheNextWeb
Clicking the new button lets you add a title, description, image, price, location and pick up/delivery options to a post which appears on the group's wall. Once posted, the listing is no longer managed by Facebook, and instead the social network expects buyer and seller to negotiate and arrange delivery or collection between themselves.
Facebook groups are private networks set up between members and can be used by groups of friends, sports teams, societies, or as a place to talk privately about similar interests. Bands could use the new system to sell merchandise to fans, or friends could sell items to each other privately, without creating a post on their own wall.
A number of groups already exist where Facebook users advertise goods for sale locally, but listings are created with a regular status update or image post; the 'sell something' system helps to unify these posts and give them all the same structure.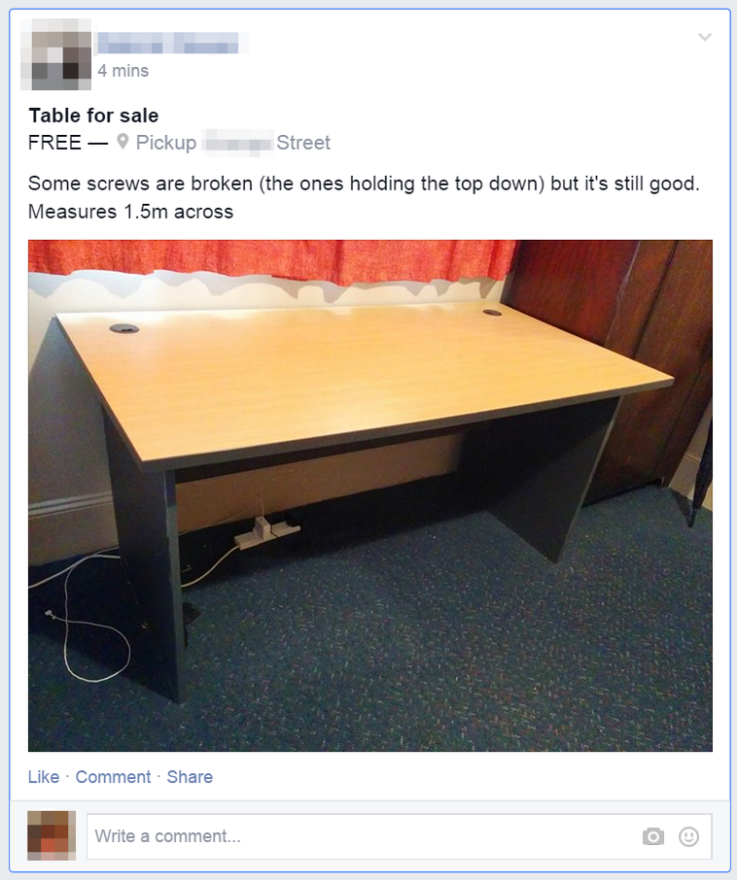 TheNextWeb
In a help page (published by The Next Web, but not yet visible for everyone) Facebook says it is not responsible for anything sold in a group. "Any transaction made through a Facebook group is between you and the seller," the notice reads. "Keep in mind Facebook doesn't own or possess any items a seller lists, so if you have any questions about the things you're buying in a Facebook group, try contacting the seller."
This isn't the first time Facebook has flirted with payments, as in October this year leaked screenshots of the code behind its iOS Messenger app revealed mentions of a user-to-user payment service, plus a way to associate a credit card with your Facebook profile.
Combining this and the 'sell something' button could soon mean a system whereby users post listings on their group wall, then pay directly through the messenger app.
However, questions remain as to what Facebook will do in the event of buyers being scammed out of money.
IBTimes UK has asked Facebook for comment and will update this story when we get a reply.