Facebook is already supporting online marketplaces through its social networking platform. But now, it is set to please shoppers by offering them a dedicated shopping feed.
Unlike its News Feed, Facebook's shopping feed will be available to let shoppers easily discover, share and purchase products from a single place. This would feature all the product ads that e-commerce companies have listed on the social network. The feed will initially be available to a small set of businesses in the US and over time, some additional content such as items listed for sale from Facebook Groups will be added.
The shopping feed comes under the Favourites section of Facebook's navigation menu. Moreover, it provides a search bar on top to let shoppers easily find their favourite products in the same way they find their friends on the social network.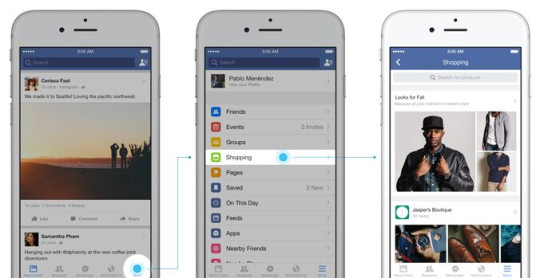 Citing a survey, the social networking giant says, that nearly half of the people come to Facebook "to actively look for products" and a majority of them discover new products right from the News Feed, pages and groups. This is apparently the reason the company is finally in plans to offer the dedicated shopping feed.
Apart from the news feed, Facebook has revealed that it has been working on a new ad experience called Canvas. This appears to work as an Instant Articles feature, which was launched for content publishers in the recent past, and provides a full-screen shopping experience to Facebook users.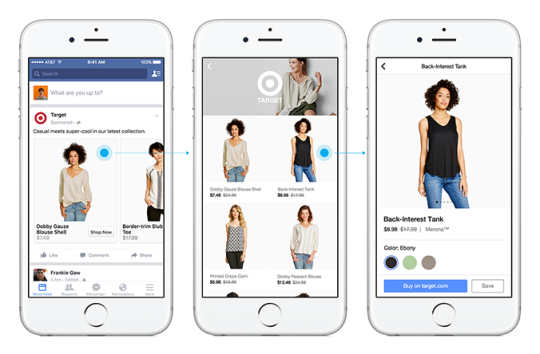 The company says that Canvas lets users see fast-loading, full-screen content on their devices when they click on an ad. This helps in easily browsing through a variety of products. The feature does not provide a 'Buy Now' button but redirects Facebook users to the retailer's website to let them complete their orders.
In addition, Facebook is bringing the 'Buy' call-to-action button to its mobile version that would let users on mobile devices make their purchases just as they do on their desktops or notebooks. Pages have also been updated with a dedicated Shop section where businesses can directly convert their Facebook fans into buyers.
Facebook's new commercial efforts are not directed towards making the social networking giant become an e-commerce company, but are helping leading e-commerce companies and online marketplaces to expand their businesses using its social network. The California-based Menlo Park generated $3.87bn (£2.57bn) advertising revenue in the second quarter from an overall user base of over 1.49 billion monthly active users.