Farmville creator and Facebook friend Zynga saw a 35 percent slump in its share price as the company reported a poor second quarter and slashed its 2012 outlook.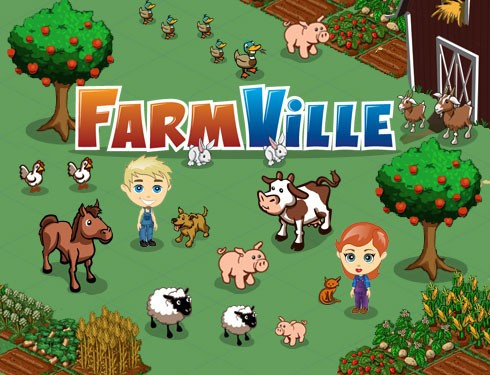 Blaming a steep decline in players of its most popular games, Zynga cut its earnings forecast, predicting four to nine cents a share, down from 23 to 29 cents previously.
In after-hours trading on 25 July, Zynga shares tumbled to a record low of $3 (£1.94), down from its IPO level of $10 a share when the company floated in December 2011.
Zynga CEO Mark Pincus blamed a recent change to Facebook's algorithm, which caused users to move towards rival games, rather than repeatedly play Zynga titles. Farmville, which represented 29 percent of Zynga's revenues in the most recent quarter, saw its number of players fall significantly from 80 million a month in March to around 20 million now.
The news could not have come at a worse time for Facebook, as the 900 million-member social network is set to announce today (10pm BST) its first quarterly earnings report since going public in May.
Zynga's bad news dragged Facebook shares down to $27.33 in after-hours trading, from $29.34 at the close; the social network relies on Zynga to provide around 15 percent of its revenue.
Net Loss
Zynga reported a quarterly net loss of $22.8m, or three cents a share, compared with a profit of $1.4m a year ago. Revenue came in at $332.4m for the quarter, below the average estimate of $344.1m.
Despite the negative results, Zynga said that daily active users rose by 23 percent to 72 million in the second quarter, but less revenue was earned per player, with users spending an average of 4.6 cents each per day, down from 10 cents in the first quarter.
"Draw Something under-performed versus our early expectations," Pincus said, highlighting a trend that sees users play one game extensively over a short amount of time, before moving away and taking their Facebook friends with them.
One positive from Zynga's results is the plans outlined by Pincus for Zynga to develop real-money gambling products in international markets next year.
Facebook is due to announce its quarterly earnings report today at 10pm BST, which will no doubt be affected by Zynga's poor performance. The social network floating on the Nasdaq in May at $38 per share, but now sits at around $29.