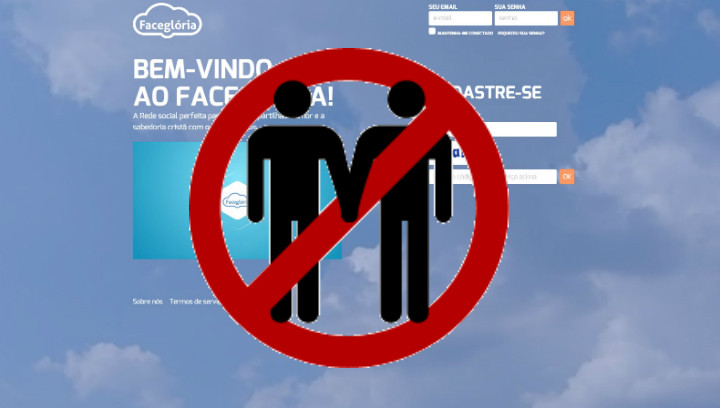 A new social network that bans swearing, erotica and gay material has been launched in Brazil, attracting more than 100,000 members in the month since its launch.
Facegloria, which is currently only available in Portuguese, aims itself at the 42m evangelical Christians in Brazil. Looking to capitalise on its early popularity, however, the social network is planning to extend its services worldwide.
As part of its terms of service, the Facebook-like service states that it seeks to be a communication tool for people seeking to preserve the principles of family and morality.
"On Facebook there is a lot of violence and pornography, so we thought we'd create a social network where we could talk about God and love and spread His word," web designer and Facegloria co-founder Atilla Barros told AFP. "We want to be morally and structurally better than Facebook."
Members of Facegloria are forbidden from using any word on a 600-strong list containing profanities, while an "Amen" button acts in the same way as the "Like" button on Facebook.
Acir dos Santos, the mayor of Ferraz de Vasconcelos, has invested around £10,000 ($15,500) into Facegloria in order to assist it in reaching its international ambitions.
"Our network is global," he said. "We have bought the equivalent domain name in English and in all possible languages. We want to take on Facebook and Twitter here and everywhere."
A similar service for Muslims, called 'Ummaland', launched in 2013 and has since attracted more than 300,000 members. As part of its service it offers extended privacy settings for female users, Halal ads and "daily Islamic inspirations to boost your Iman".
Barros believes that Facegloria can garner more users in two months than Ummaland has managed in two years, by tapping into the Christian values held by many in his country.
"In two years we want to reach 10m users in Brazil," Barros said. "Since we launched on 4 June we already have 100,000 profiles, and yet we don't yet have an app. When this comes out in two months we expect another peak of users."