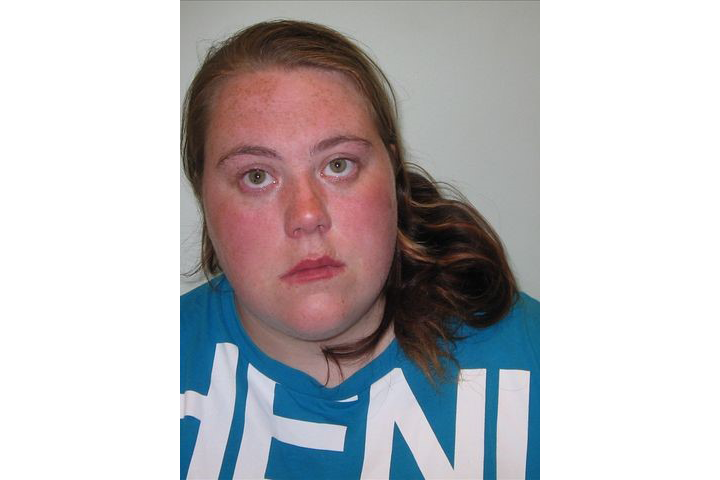 A dangerous fantasist who made up rape and sex assault claims against 15 innocent men has been jailed for 10 years.
Jemma Beale, 25, shook her head as she was sentenced for perjury and perverting the course of justice at Southwark Crown Court on Thursday (24 August).
She falsely claimed to have been raped by nine people and sexually assaulted by six others over a period of three years.
One of her victims spent two years in prison as a result of a fake rape allegation which she later boasted had netted her £11,000 in compensation. Another man fled the country, terrified when he was falsely accused of sexual assault.
Beale, from Middlesex, would even injure herself with cuts and bruises to convince police she had been attacked by the men.
During her sentencing, Judge Nicholas Loraine-Smith told her she was a "manipulative" and "convincing" liar who made the allegations usually as "a drunken attempt to get your partner's sympathy or perhaps to arouse her jealousy."
He added: "The men you falsely implicated will have to live with the effect of those accusations for the rest of their lives."
Police believe Beale's campaign was motivated partly by financial reward, but mainly to gain "attention and control over her partners and family."
Her five-week trial heard how her first victim, Mahad Cassim, was imprisoned for two years as a result of a fake rape allegation against him in November 2010.
Beale, then aged 18, claimed to have been attacked by the 37-year-old after he gave her a lift home. She tried to convince the jury of his guilt by saying she was a lesbian with "no desire" to sleep with men.
Cassim, a Somalian who came to the UK in 2002, protested his innocence but was convicted at Isleworth Crown Court in 2012 and sentenced to seven years in prison. He spent two years in jail before being freed.
It was later discovered Beale had lied about being a lesbian and in fact had a boyfriend with whom she had a sexual relationship.
Some time after Cassim's trial she also confessed to her live-in partner that her allegation had been completely made up.
In a victim impact statement described as "very dignified" by the judge, Cassim told the court how Beale had torn his life apart, with friends and family relationships suffering due to the allegation made against him.
Just six months after Cassim's conviction, in July 2012, Beale then complained of suffering two sexual assaults in Hounslow, one of which involved "sexual violence of the most serious kind."
She alleged she was first groped by a stranger, Noam Shahzad, in The Windsor Castle pub before he took part in a gang rape of her involving three other men.
A terrified Shahzad skipped bail and fled the country after being charged with sexual assault.
CCTV later showed he had not assaulted Beale, but that she had violently attacked him.
Crime scene investigators also recovered a wire basket - containing Beale's DNA and one of her earrings - at the scene of the alleged gang rape, which the prosecution claimed was used by her to cause self-inflicted injuries.
The charges against Shahzad were later dropped and none were brought against the others falsely accused.
The following year, in 2013, Beale then fabricated similar allegations against six other men. She claimed two strangers sexually assaulted her near her home in Ashford, Middlesex. Two months later she claimed she suffered a second gang rape in Feltham, west London, involving four other men.
Two of the men identified by Beale - Luke Williams, 28, and Steven McCormack, 25 - were arrested and questioned by police but never charged.
The incident was described as a "grotesque invention" during her trial. The court heard how Beale spent the evening of the alleged gang rape with Williams and others at a house party before going with him to get alcohol and cigarettes.
She claimed he lured her to a garage where he arranged for McCormack and others to attack her. But following the allegations police became suspicious and conducted a review of her previous cases.
The Crown Prosecution Service said detectives uncovered a "clear and sustained pattern of wilful falsification", adding: "Her accounts were contradicted by medical evidence, forensic evidence and witness testimony."
Her campaign of deceit - duping police officers for three years - ended when she was finally arrested in June 2014. She was charged in March 2016.
Beale denied four counts of perjury and four counts of perverting the course of justice. She told the court during her trial that she had been bullied at school for being overweight and insisted she was a lesbian. She was found guilty by a jury of six men and five women in July.
Her defence, Lawrence Henderson, said before sentencing that her client still denied the allegations against her.
He also spoke of her good character, including highlighting her claims she gave some of the compensation money she received to a local church.
The judge told her the case could mean true sex attack victims would not seek justice. "These false allegations of rape are likely to have the perverse impact of increasing the likelihood of guilty men going free," Loraine-Smith said.