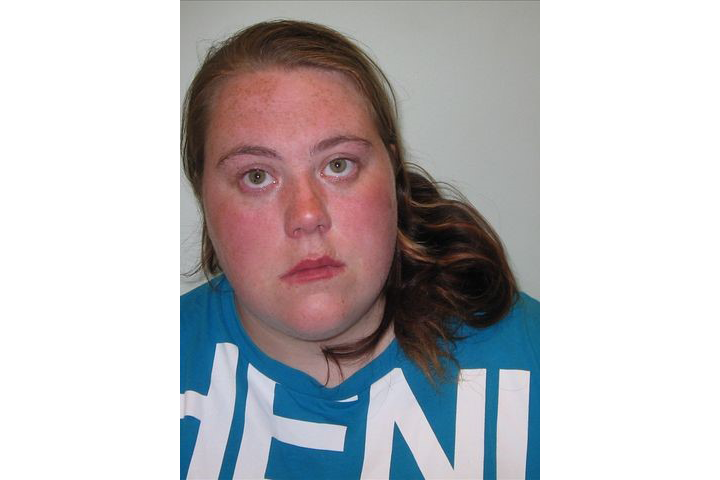 The jailing of a "serial liar" who made false allegations of rape and sexual assault against 15 innocent men will come as welcome news for her victims.
Jemma Beale showed no remorse as she was sentenced to 10 years in prison for perjury and perverting the course of justice at Southwark Crown Court on Thursday (24 August).
The 25-year-old from Hounslow, Middlesex, falsely claimed she was raped by nine people and sexually assaulted by six others over a period of three years.
One of her victims spent two years in prison as a result of a fake rape allegation, which she later boasted had netted her £11,000 in compensation. Another man fled the country in fear when he was falsely accused of sexual assault.
During her sentencing, Judge Nicholas Loraine-Smith told her she was a "manipulative" and "convincing" liar who made the allegations usually as "a drunken attempt to get your partner's sympathy or perhaps to arouse her jealousy."
He added: "The men you falsely implicated will have to live with the effect of those accusations for the rest of their lives."
But he said what most concerned him about Beale's repeated lying was the impact it could have on legitimate rape allegations.
"[Your] false allegations of rape – false allegations which will inevitably be widely publicised – are likely to have the perverse impact of increasing the likelihood of guilty men going free," he told her.
"Cases such as this bring a real risk that a woman who has been raped or sexually assaulted may not complain to the police for fear of not being believed."
Prosecutors and police forces across the country have spent years trying to convince true victims of sex attacks that their complaints will be taken seriously.
This follows campaigning by victim groups who have pointed out serious flaws in how cases are handled, with some victims branded liars by police.
Along with the judge, the future impact of Beale's case has also concerned the Crown Prosecution Service (CPS).
Immediately after her sentencing, the body put out a statement urging rape and sexual assault victims to never fear coming forward.
Samuel Main, London CPS reviewing lawyer, said: "False allegations of sexual assault and rape are rare but, when made, they are serious as they undermine the credibility of genuine victims and the efforts of the CPS and police to see perpetrators brought to justice.
"Jemma Beale was a determined liar who repeatedly went to great lengths to fabricate evidence in an attempt to see innocent men convicted, including telling deliberate lies under oath. She knew what she was doing but cynically tried to use the criminal justice system to serve her own purpose.
"In the circumstances of this case it was right that a prosecution was brought. However, this has been an unusual case and it is important for genuine victims of rape or sexual assault to understand that they should never fear coming forward to report the crime to police.
"The CPS will never prosecute somebody for perverting the course of justice simply because, for instance, there may be discrepancies in the evidence, or because the victim chooses not to continue to support a case, if the prosecution stops the case, or if a jury finds the defendant not guilty.
"A prosecution will only be brought where there is clear evidence that the allegation was provably false."
When deciding what sentence to hand Beale, Judge Loraine-Smith noted that "thankfully, there are not many authorities on false rape allegations."
He said he had examined seven relevant cases of fake sex allegations. Unlike in the case of Beale, none of the falsely accused had stood trial, let alone been given a prison sentence.
None of the cases were found to have warranted a sentence of more than four-and-a-half years, either.
The judge told Beale her 10-year sentence came because the previous cases didn't have facts "which approach in seriousness what you have done".