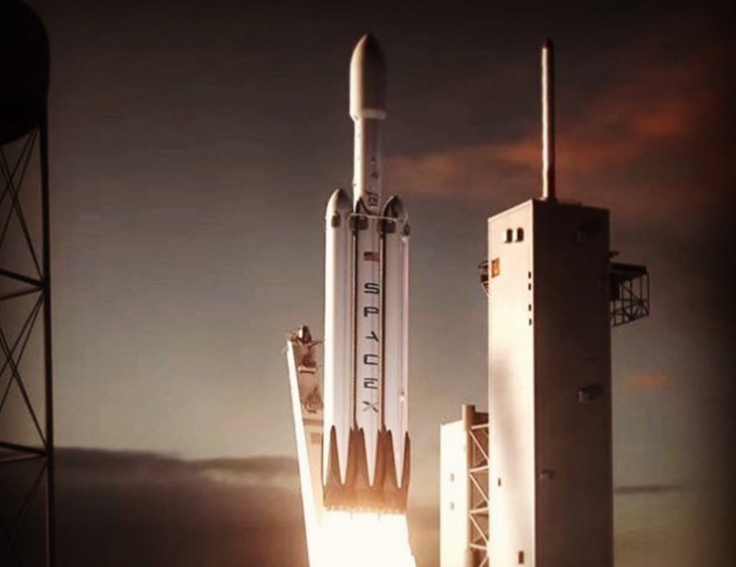 SpaceX and Tesla CEO Elon Musk has shared a new animation demonstrating how the space company plans to launch its massive new Falcon Heavy, dubbed the "most powerful rocket in the world", for the first time this November.
The minute-long conceptual animation posted on Instagram shows the launch of the 230-foot-tall modified three-booster Falcon 9 rocket, the separation of the first and second stages as well as the safe return to and landing of the three boosters.
"First draft animation of the Falcon Heavy three core launch," Musk wrote in the Instagram post. "FH is twice the thrust of the next largest rocket flying and [about] 2/3 thrust of the Saturn V moon rocket."
He also reiterated his earlier warning that a "lot can go wrong in the November launch".
During a recent discussion at the International Space Station Research and Development Conference in Washington DC, Musk said that Falcon Heavy's maiden launch could be a rocky one with a "real good chance" that the rocket would not make it to orbit.
"Real good chance that the vehicle doesn't make it to orbit. I want to make sure to set expectations accordingly", Musk said. "I hope it makes it far enough away from the pad that it does not cause pad damage. I would consider even that a win, to be honest."
He added that testing the rocket on the ground "ended up being way harder" than the team initially thought.
"At first it sounds real easy, you just stick two first stages on as strap-on boosters, but then everything changes. All the loads change, aerodynamics totally change. You've tripled the vibration and acoustics. You sort of break the qualification levels on so much of the hardware.
"The amount of load you're putting through that center core is crazy because you've got two super-powerful boosters also shoving that center core, so we had to redesign the whole center core airframe."
Last week, Musk announced on Twitter that SpaceX was targeting November for the maiden Falcon Heavy launch. He also said the company is aiming to have the side boosters return to Cape Canaveral and land the centre booster on a droneship in the launch.
In May, the company released a video of the first static test fire of Falcon Heavy's centre core at its rocket development facility in Texas.
However, he still encouraged people to come view the inaugural Falcon Heavy mission from launch pad 39A at the Kennedy Space Center in Florida in November.
"It's guaranteed to be exciting", he said.