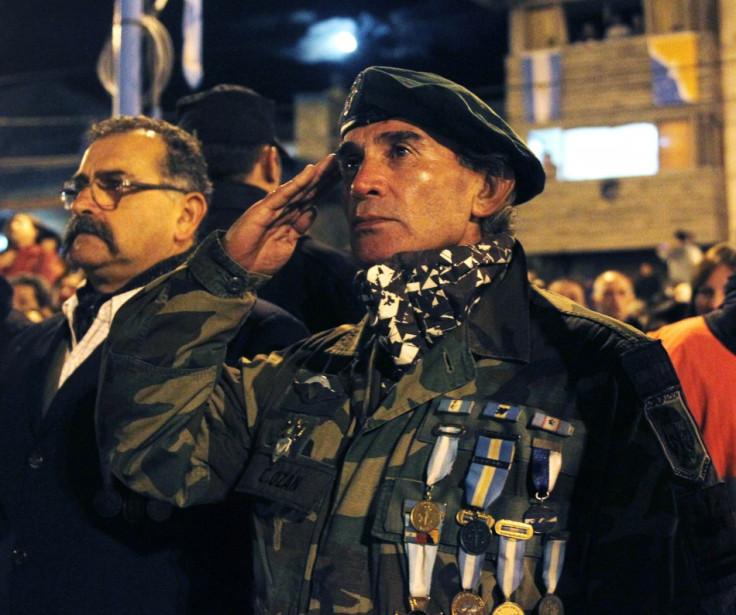 Britain and Argentina will mark the 30th anniversary of the Falklands war, amid diplomatic tension between the two countries.
Up to 249 British troops and 649 Argentine troops died after the UK sent a task force to the islands in response to Argentina's invasion on 2 April, 1982, which was ruled by the UK since 1833.
In a statement to mark the anniversary, Prime Minister David Cameron described the invasion as a "profound wrong" and reaffirmed his government's commitment to upholding the right of Falkland islanders to determine their own future, reported the AFP.
"Thirty years ago today the people of the Falkland Islands suffered an act of aggression that sought to rob them of their freedom and their way of life," Cameron said.
"Today we salute the heroism of the task force which set sail to free the islands," he added.
British veterans and relatives of the war victims will pay their respects at Britain's National Memorial Arboretum in Staffordshire. A single candle will be lit at the memorial to mark the anniversary.
Several Argentina veterans and their families attended a ceremony that was held on the eve of the 30th anniversary in Ushuaia.
Argentina's President Cristina Fernandez de Kirchner is expected to visit the southern port of Ushuaia on Monday to remember the Argentine troops that died, reported the BBC.
President Fernandez is also expected to lead rallies to commemorate the Argentine dead and light an eternal flame.