Famed French street market cancelled amid terror fears
Lille mayor blamed decision on "risks we cannot address."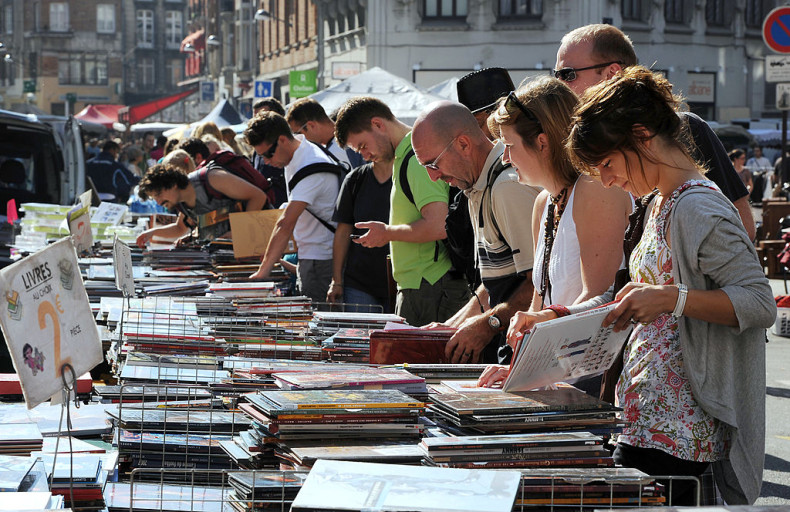 One of France's oldest street markets in the northern city of Lille has been cancelled amid security fears, mayor Martin Aubry has confirmed.
The annual market is one of Europe's oldest, and was first held in the 12th century. Known as La Braderie de Lille, it is one of the city's most popular attractions, with 2.5 million people visiting the city for last year's market.
Aubry said that the decision was prompted by "risks we cannot address", France 24 reported.
"It's heart-wrenching to make this decision, but to have sharpshooters on roofs at the market, riot police on each street corner and helicopters and drones flying overhead would not be in the spirit of the market."
It comes with France reeling from a series of terror attacks, prompting the government to extend the State of Emergency announced in November. On 14 July, 85 people were killed when Tunisian Mohamed Lahouaiej Bouhlel drove a truck into crowds watching a Bastille Day fireworks display.
Less than a fortnight later two Islamist terrorists stormed a church in Normandy, taking a group of parishioners hostage and murdering an 85-year-old priest before being shot dead by police. Jihadist group Islamic State claimed credit for both attacks.
Aubrey's decision has drawn criticism from some quarters, with Thierry George, the head of the northern French UMIH trade and hospitality union describing the cancellation as "incomprehensible".
"It was taken without any thought for the economic impact and it's going to be very bad for Lille's image, especially abroad," the union leader told AFP. "I appreciate there is no such thing as zero risk, and that we are in a state of emergency, but we could have found a way to let the market go ahead."
It comes after decisions to also cancel a fireworks show in the western city of La Baule and an air show in Marseille amid heightened security concerns.