Man injured in Nice attack dies, increasing death toll to 85
The 56-year-old man had been on life support since the Bastille Day attack.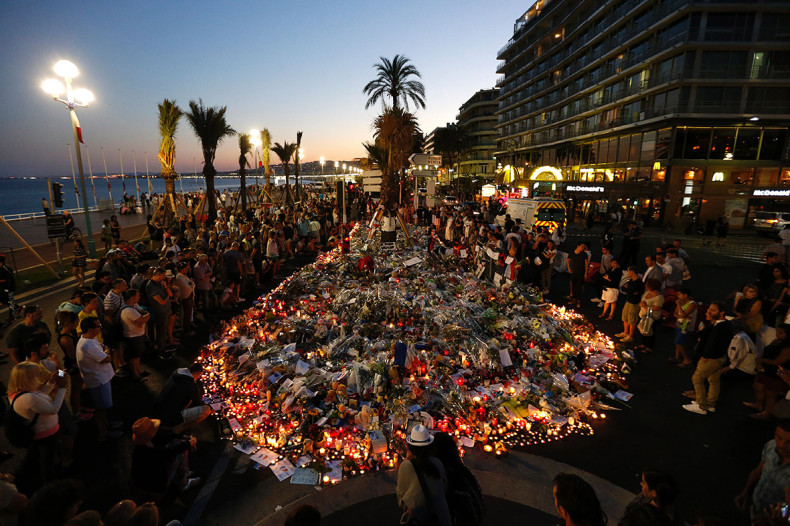 A man wounded in the Bastille Day Nice attack has died of his injuries, taking the death toll from the attack to 85. Nice's Pasteur hospital said that the man had been on life support since the attack, and died on Thursday.
The man has been identified by local newspaper Le Messager as 56-year-old Pierre Hattermann, a psychologist from the Haute-Savoie region. His wife and 12-year-old son also were killed in the attack, according to the report while his 14-year-old daughter remains in hospital in a stable condition.
"All my thoughts with the daughter, family and relatives of Pierre Hattermann who just died," the president of the Riviera region, Christian Estrosi, said on his Twitter account.
The attack, in which 31-year-old Tunisian Mohamed Lahouaiej Bouhlel drove a truck into crowds watching a seafront fireworks display, left 434 people injured. Police subsequently found Islamic extremist propaganda on the Bouhlel's computer. Jihadist group IS claimed responsibility for the attack.
French President Francois Hollande is under increasing pressure to tighten security measures following a series of terror attacks in France. On 26 July, two Islamic extremists took parishioners hostage in a church in Saint Etienne-du-Rouvray, Normandy, murdering 85-year-old priest Jacques Hamel.