A sperm bank is facing legal action from three families after it was alleged that the facility had lied to them about the health and background of a donor. The families, all from Canada, were allegedly told that the donor was a "genius", but the donor had a history of mental health issues and a criminal record.
According to a Sky News report, the lawsuit is being filed against US-based Xytex Corp and the Provence of Ontario Health Services, Canada. The families claim that the two companies had misled them into believing that the donor – who is only known by his ID, Donor 9623 – had an IQ of 160 and was working towards a PhD in neuroscience engineering.
The plaintiffs are seeking $11.7m (£8.2m) in damages. They are accusing Xytek of "misrepresentation" over the donor's details.
"It's horrifying," said representative lawyer James Fireman in an interview with The Toronto Star. "These couples were seeking assistance to build a family and were very vulnerable, they put their faith in the (cryobank) industry, and this happens."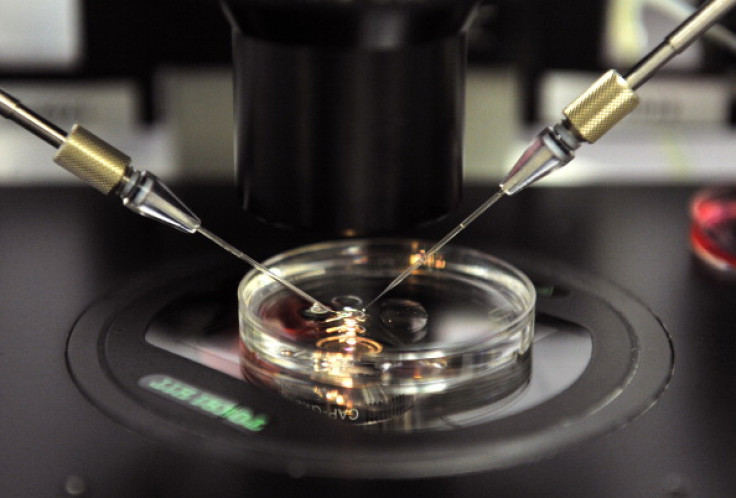 The three women affected are, reportedly, some of at least 36 women to have used the donor's sperm to become pregnant. According to reports, the families discovered the donor's true history after Xytek accidentally disclosed his contact information in an email.
The man – who is 39 years old and from Georgia – was reportedly diagnosed with schizophrenia, a drug-induced psychotic disorder and other mental health issues. He also has a history of criminal offences, including a 2005 conviction of burglary.
Angie Collins, 29, and one of the women taking court action, said that she blamed the company, rather than the donor, in the interview with Toronto Star. "He should not have done what he did, but the big problem is not with him," she said. "It's with [the] companies that allowed him to donate and sold his sperm."
In an email to The Guardian, Xytek's lawyer, Ted Lavender, said that the firm "...is an industry leader and complies with all industry standards in how they safely and carefully help provide the gift of children to families who are otherwise unable to have them without this assistance".
The case is continuing.