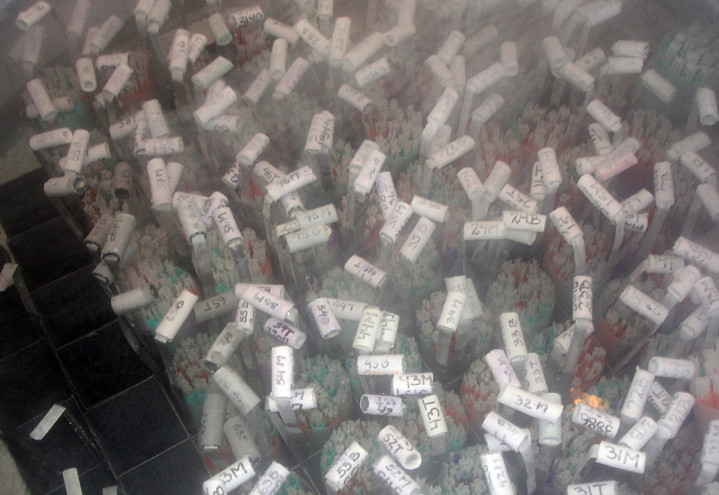 A student died of a heart attack while looking at an erotic magazine in a booth in a sperm bank, during his fourth visit in just over a week.
Medics at the sperm bank in Wuhan University in China first thought that was something wrong when Zhen Gang did not emerge from a booth after two hours.
When they checked, they found him unconscious on the floor of the booth, and despite efforts to resuscitate him, he was pronounced dead at the scene.
The case came to light after the man's family took the sperm bank to court, saying that they were responsible for his death.
The court ruled that Zheng, 23, a former medical student at the hospital, was ultimately responsible for deciding how many times he wanted to visit the sperm bank.
The court heard how he signed up to the programme in 2011, and made four visits to donate to the centre's sperm bank in 10 days.
His family demanded £500,000 in compensation, saying that they had pressurised him into taking part in the programme, and had failed to treat him properly when he was found unconscious.
A lower court had awarded the family £19,000 ($30,900, €23,845) and £8,000 for funeral costs, but appealed the decision, which the high court judge upheld.