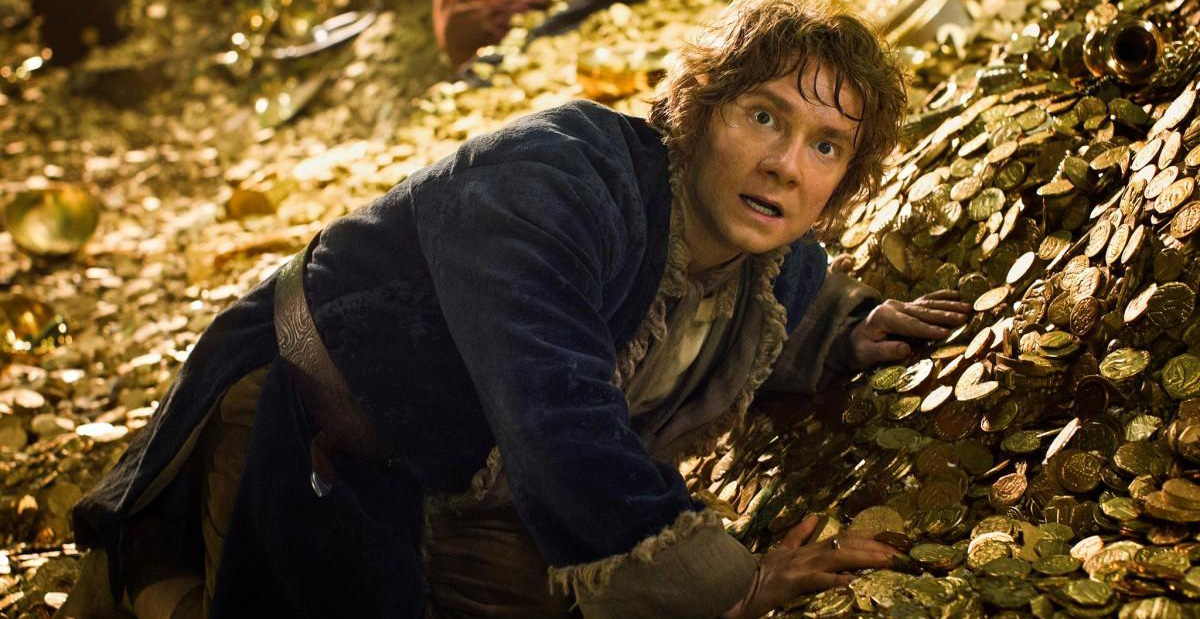 Peter Jackson has confirmed that his third and final Hobbit movie has been renamed The Hobbit: The Battle of the Five Armies.
His final movie in Middle Earth was set to be called The Hobbit: There and Back Again but rumours surrounding this and The Hobbit: Into The Fire as possible titles continued to circulate.
Jackson confirmed the news on his Facebook page, saying: "Our journey to make The Hobbit Trilogy has been in some ways like Bilbo's own, with hidden paths revealing their secrets to us as we've gone along.
"There and Back Again felt like the right name for the second of a two film telling of the quest to reclaim Erebor, when Bilbo's arrival there, and departure, were both contained within the second film. But with three movies, it suddenly felt misplaced—after all, Bilbo has already arrived "there" in the Desolation of Smaug."
If you were to ask us however, it's because The Battle of the Five Armies is a more exciting, marketable title than the comparatively bland (but much sweeter and meaningful) There and Back Again.
Jackson goes on to say that discussions about the title change have been going on since the second Hobbit film's press tour late last year. He says discussions with the studio were put on hold until a first full cut of the third film was complete - which was last week.
"And so: The Hobbit: The Battle of the Five Armies it is," he says, having called the title "completely appropriate".
The title comes from the climatic epic battle of J.R.R. Tolkein's classic children's book. It was a war fought under the shadow of the Lonely Mountain in which dwarves, men, elves, wargs and eagles duked it out.
Jackson goes on to say: "As Professor Tolkien intended, There and Back Again encompasses Bilbo's entire adventure, so don't be surprised if you see it used on a future box-set of all three movies."
He also confirms a Desolation of Smaug extended edition with 25 minutes of new footage all scored with original music.
The Hobbit: The Battle of the Five Armies stars Martin Freeman, Ian McKellan, Benedict Cumberbatch, Richard Armitage, Evangeline Lilly and Cate Blanchett. It will be released on 12 December 2014.