Fans freak out as braless Elizabeth Hurley shares snap from bed: 'Oh my Queen!'
Hurley has shared the image on Instagram.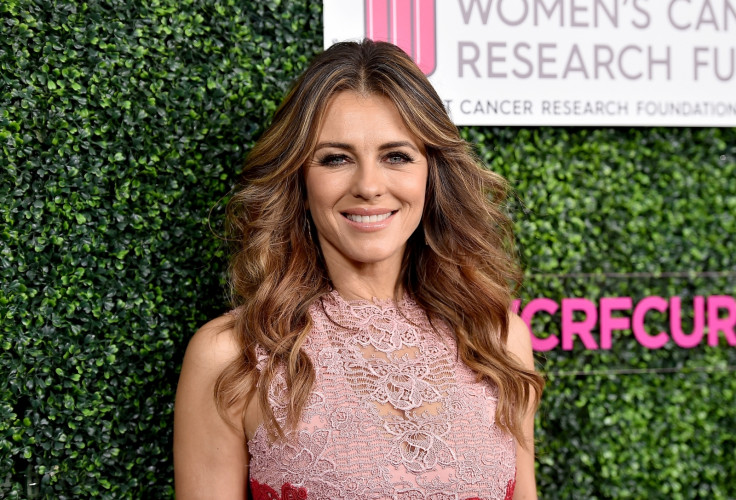 Elizabeth Hurley loves to flaunt her body. And, The Royals star was at it again on Thursday (17 August).
The 52-year-old actress has shared a racy snap on social media which leaves little to the imagination.
In the photo, Hurley is seen staring at the camera with her smokey eyes while lying in her bed located inside her trailer.
For the photoshoot, she went sans bra and is seen flaunting her curves in a white see-through shirt which is completely unbuttoned.
"Post lunch trailer sprawl @theroyalsone," she wrote alongside the image she shared from in between the filming of scenes for her TV show on Instagram.
Fans have been rushing to compliment the actress for having a gorgeous figure.
"WOW! How is it that you get more beautiful every day!! Thank you for sharing your beautiful photo!! Not only myself but everyone who sees it is bless by your beautiful photo and stay safe ok," a fan commented.
Another said, "Proof that age is only a number. Still one of the most beautiful women on the planet. Delicious."
"Behind the scenes is even hotter than the show!!" a third fan said.
A fan just managed to utter three words after seeing the photo. "Oh my Queen!"
It is not easy to stay in shape as Hurley, who revealed her secrets to keeping fit in an interview with E! News in 2016.
"I like women to feel very confident in how they look and to accept that every size can be beautiful," she said.
"But I still think it's important to be in shape. It doesn't matter really what size you are, but I think it's important to stay sort of firm and to do a reasonable amount of walking and exercise. I don't go to the gym, but I'm quite active."
"I hike, I walk with my dogs all the time and I don't really sit still," she said.
"I don't really lie around on the sofa much. I like running around, so I don't feel like I need to be skinny, but I feel the need to be athletic and fit. That to me is the most important thing for people to do."
© Copyright IBTimes 2023. All rights reserved.