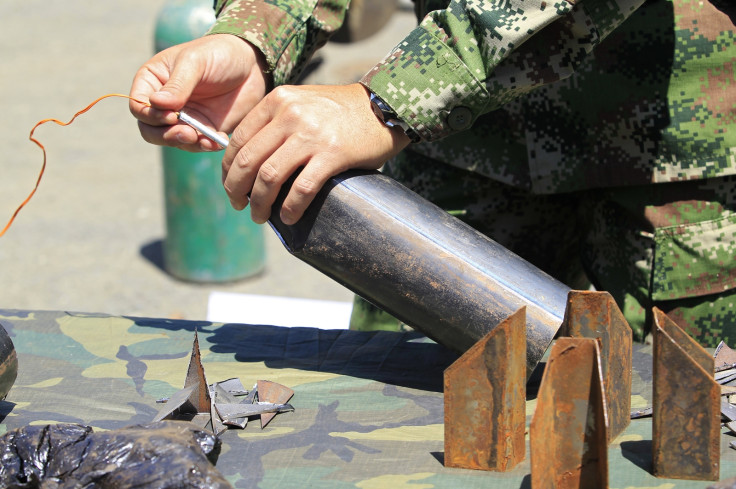 Clearing Colombia of landmines will take at least 10 years and cost more than $200m (£132m), the country's government said as it announced rebels of the Revolutionary Armed Forces of Colombia (Farc) would help to remove the devices in the event of peace.
On 9 March, President Juan Manuel Santos outlined the scope of the agreement for demining, which was reached with Farc on 7 March.
The government and the rebel group, who have been in talks in Cuba's Havana, announced both parties would work together to clear the country of landmines that Farc and other groups have been laying for decades.
This commitment aims to clean and decontaminate territories where there is the presence of landmines, improvised explosive devices and unexploded ammunition.
"I believe that in 2025, we will be able to say that Colombia is free of mines. This is an immense goal, because what we are experiencing today, the opposite, is that Colombia is one of the most heavily mined countries in the world," the president said.
"What is going to take long? We can not imagine how complex the dismounting process is. When you see those soldiers who have been specially trained to go demining fields, with dogs, with all the technology, how difficult it is clear a square kilometre, the time it takes, the risk taken."
For a section of four to 10sq m, for example, the procedure can take more than 24 hours.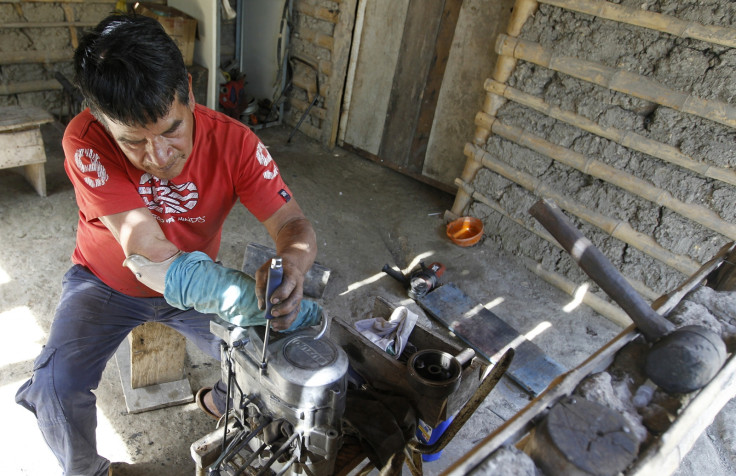 According to the president's office, mines have caused 11,043 deaths and injuries over the past 15 years. Of those, 4,226 were civilians. Government data also points to 688 municipalities affected by landmines, meaning 63% of the territory is facing the risk posed by unexploded devices.
For the government and Farc, the first step in the lengthy process will be to map out the zones threatened by the artefacts of war.
At the conference, High Commissioner for Peace Sergio Jaramillo said members of Farc with knowledge of the landmines will be used to lead demining teams to their locations. It will then be necessary to isolate the areas identified as containing mines, where an excavation process can begin.
Colombia currently has 500 military troops fully trained to perform the demining procedure. However, given the scale of operation, the government is set to increase this figure to at least 10,000 within a few years.
For the government, the latest agreement from Havana is proof both sides can take more concrete steps towards the end of the armed conflict - and it is hoping the announcement will quieten the popular scepticism about the peace process.
At the Agenda Colombia conference, Santos also pointed to another breakthrough in the peace process: the suspension of forced recruitment of children aged under 17, announced in February.