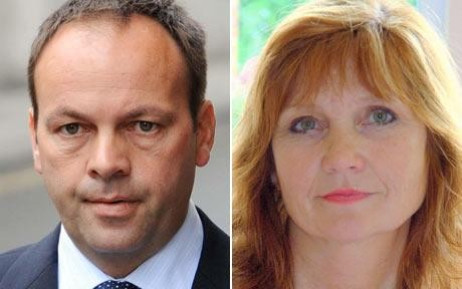 Jailed Adrian Prout finally admitted he murdered his wife, Kate, last week. He was then convinced to show police where he had hidden the body on the 276-acre farm where he committed the murder.
Prout, who told police officers that his wife had left him, is believed to have used heavy machinery to bury his wife so deep in the ground that sniffer dogs were unable to find anything.
In court, it was revealed that Kate Prout was about to leave her husband Adrian and demanded that she retain half of the capital of the farmhouse - about £1.6 million.
But in an ironic twist Prout's new fiancée, Debbie Garlick, who had campaigned for his release, managed to organise a lie detector test in prison but added: "If he fails it, he knows the risks, and what people will think of him."
Prout, 49, immediately confessed the killing to Garlick, and she told police.
The following day, Detective Superintendent Simon Atkinson of Gloucestershire Police said: "Yesterday morning we received some new and significant information in relation to the murder of Kate Prout. Yesterday afternoon two detectives paid a visit to the prison where Adrian Prout is being held.
"Adrian Prout has admitted to those detectives that he murdered Kate Prout - something which he had always denied - and has now suggested that he disposed of her body on Redhill Farm, in Redmarley, near Newent. He has agreed to visit the farm to point out the exact location.
"A detailed search of that location will be conducted next week, however this will be a painstaking process so is likely to take some time. The scene will be guarded throughout the weekend. We are keeping Mrs Prout's family updated and fully informed of developments.
"The investigation into Kate Prout's death was challenging and complex, and ultimately led to Adrian Prout's conviction. This latest piece of information does not change that.