Farmer unearths over 4,100 coins dating back to ancient Rome in Swiss orchard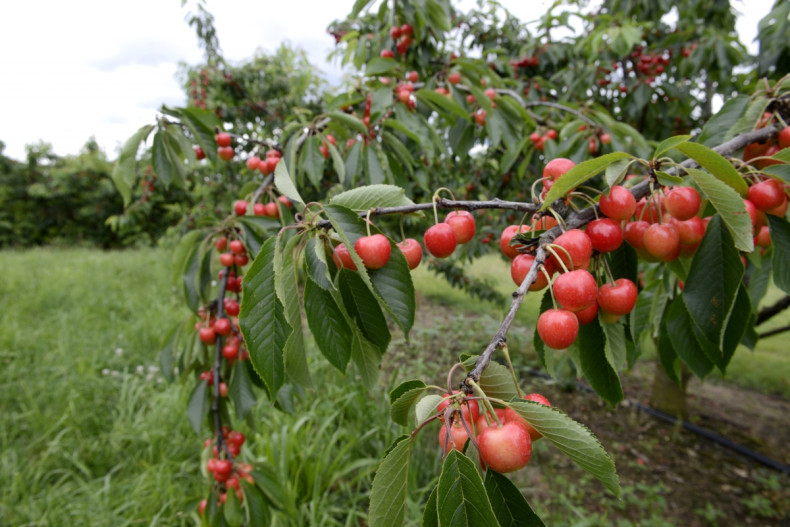 A Swiss fruit and vegetable farmer stumbled across more than he had bargained for when he unearthed a trove of more than 4,100 coins dating back to ancient Rome. Archaeologists have said that the coins - which were discovered in Ueken, in Switzerland's northern canton of Aargau - were buried some 1,700 years ago.
The silver and bronze coins, weighing 15 kilograms (33 pounds), have been described as one of the biggest collections to have ever been found in Switzerland. The farmer discovered the riches when he noticed shimmering green coins on a molehill in his cherry orchard. Some months prior to the detection, the remains of an early Roman settlement were found in nearby Frick, which piqued the farmer's curiosity. Suspecting that he may have uncovered a cache of treasure, the farmer contacted Aargau's archeological department, who sent out staff to examine the "exceptionally well preserved coins".
A total of 4,166 coins were discovered in July this year in a find that "exceeds all expectations by far — something you experience as an archeologist rarely more than once in a career," according to archaeologist Georg Matter. The markings on the coins remain legible due their impeccable preservation, allowing experts to conclude that they date back to the reigns of various rulers in ancient Rome. On the coins are the images of emperors, including Aurelian (270-275 AD), Tacitus (275-276 AD), Probus (276-282 AD), Carinus (283-285 AD), Diocletian (284-305 AD) and Maximianus (286-305 AD).
"The orchard where the coins were found was never built on. It is land that has always been farmed," Matter told AFP. According to archaeologists, the condition of the coins - which were buried in leather pouches - suggests that the owner carefully stashed them away soon after they were made. Some coins also contained an extraordinarily high silver content of five percent.
"The owner must have deliberately chosen to hoard these coins for the silver in them guaranteed a certain value in a time of economic uncertainty," said expert, Hugo Doppler, who examined some 200 coins. Archaeologists said that it is near impossible to determine the original value of the coins at the time due to spiraling inflation, but indicated that they must amount to at least a year or two's worth of salary.
Despite the farmer's discovery, he will not be allowed to keep the treasure. "He will likely get a finder's fee," said Matter. "But the objects found belong to the public, in accordance with Swiss law."