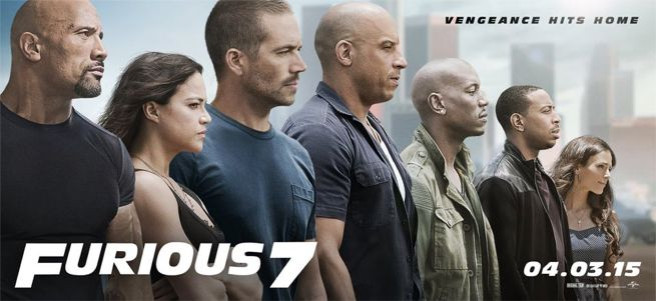 Several new stills from Fast & Furious 7 have been released on the film's official Facebook page.
In one of the pictures, we see Walker and Diesel smiling as Kurt Russel says something to them. The caption reads: "Paul Walker, Vin Diesel and Kurt Russell in FF7."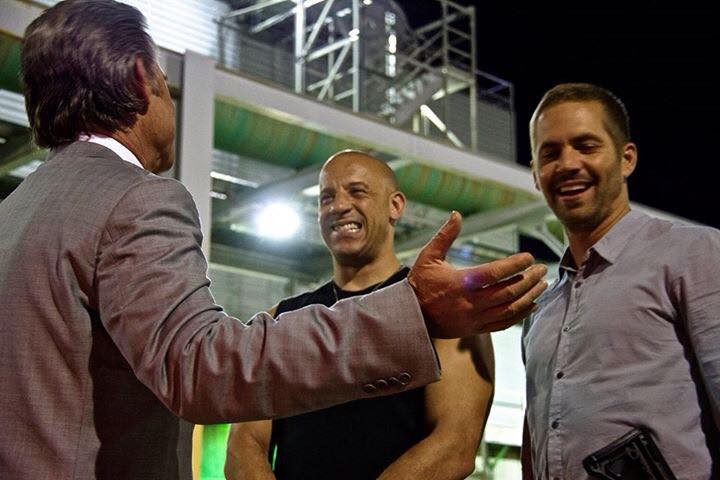 Another is a snapshot from the trailer, where, Brian is seen holding onto a bus, which is about to fall off a cliff.
The caption teases: "Ready for the big jump?"

The third picture shows Brian O' Connor and Dominic Toretto standing next to each other. Brian is facing the camera while Toretto is looking at him.
The caption reads "Brian O'Connor in FF7."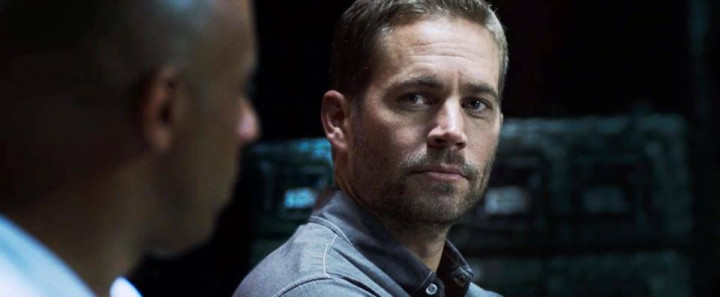 Meanwhile, Brian played by Paul Walker, will reportedly retire in the film. Walker died in a car accident on November 30, 2013. Paul's brothers Cody and Caleb Walker completed the late actor's remaining scenes in the movie.
A new report claimed that Paul Walker was ready to quit acting before he was killed in a car accident. His father Paul Walker Sr revealed that the late actor wasn't happy to commit to more 'Fast & Furious' films.
According to Walker Sr, Paul wanted to quit acting to devote his time to raising his 15-year-old daughter Meadow. "Paul was planning on taking a break from starring in movies, stepping away from Hollywood, to spend more time with Meadow," his father told Mail Online.
"He was so proud of her, she is incredibly intelligent and beautiful, and Paul wanted to be there for her as she grew up."
Watch the first trailer of FF7 here.