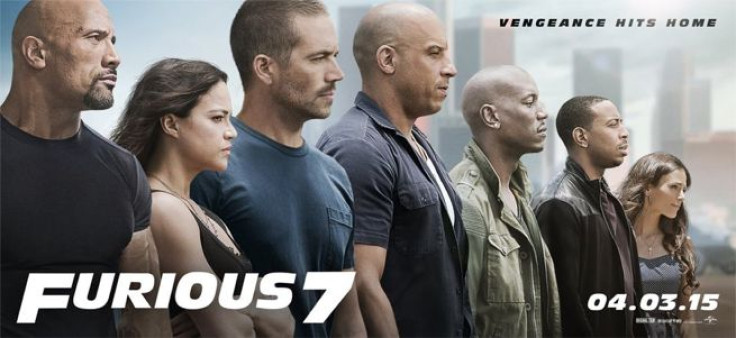 Following an explosive one-minute Super Bowl spot trailer, The Universal Pictures has released the official second trailer for the Fast and Furious 7 movie.
The three-minute footage features explosions, fast cars, guns and violence with Vin Diesel, Paul Walker, Jason Statham and Dwayne Johnson at the helm.
Watch the trailer here.
The video starts with the cast enjoying lunch, and Vin Diesel's voice-over saying, "The most important thing in life will always be the people right here, right now."
The action kicks off with Vin Diesel aka Dominic Toretto's house exploding, and Statham, (the villain in the movie) behind the massive explosion.
"We're being hunted," Chris Ludacris Bridges says in the video.
As the Furious 7 prepare to fight, Vin Diesel says, "This time it ain't just about being fast."
Furious 7 co-stars Kurt Russell, Elsa Pataky, Tony Jaa, Ronda Rousey, Djimon Hounsou, Nathalie Emmanuel, John Brotherton and Ali Fazal.
James Wan has directed the movie from a screenplay by Chris Morgan. Diesel has produced it along with Neal H Moritz.
Universal Pictures will release the film to theatres on April 3, 2015.
Watch the Super Bowl spot trailer below.