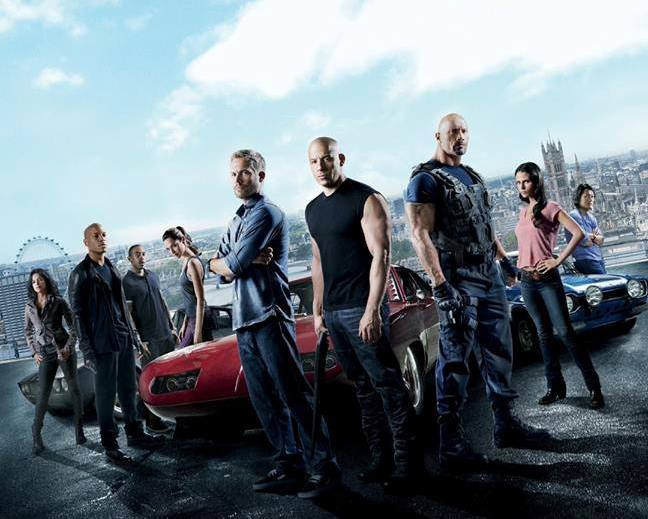 Fast & Furious 7 is back in the news and this time for Vin Diesel's Facebook post building anticipation among fans about the possible plot line of the movie.
The Guardians of the Galaxy star has posted a picture of a funeral gathering that includes the deceased star Paul Walker, which has reportedly revealed the plot details from the upcoming movie.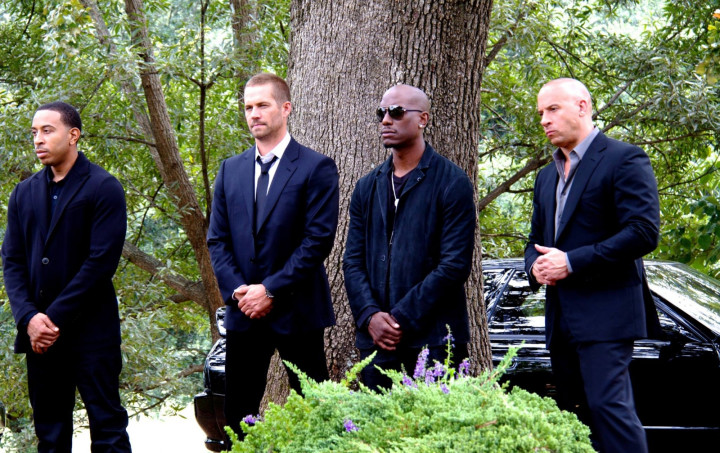 The movie, which is slated for an early 2015 premiere, has become one of the most awaited movies ever, especially after Walker's sudden death in a tragic car crash.
Cinema Blend suspects that the sad funeral picture suggests that the seventh sequel of the popular franchise will follow the revenge plot line.
In the sixth instalment of James Wan's action-thriller drama, Han was killed in a fiery car crash and the end scene of the movie revealed Ian Shaw (Jason Statham) to be the cause of Han's death.
Ian leaves the scene but not without sending a threatening message for Dominic Toretto (Vin Diesel). The website suspects that the seventh sequel will be a vengeance thriller with Dom and Brian O'Conner (Paul Walker) trying to search for Han's killer.
The picture also shows two loyal members of the Fast family, Ludacris and Tyrese.
Meanwhile, Enstarz claims that Ian will also seek revenge for his brother's death at the hands of Bon and Brian and their gang.
Diesel, who has been active on social networking sites to promote his movies, has earlier posted pictures of his fight sequences with Ian (Statham).
Fast and Furious 7 will premiere in theatres in April 3, 2015.