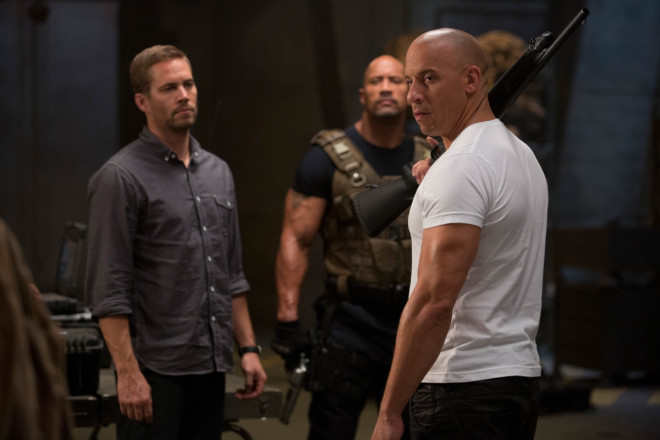 A theme park ride based on the Fast & Furious franchise will be built at Universal Studio's Hollywood back-lot.
As Fast & Furious 7 starts filming again following the death of series star Paul Walker in a car crash, the news was announced in a New York Times report about a theme park war between Universal and Disney.
Executive producer for Universal Creative, Chick Russell, explained that the 400ft movie screens would be erected along the tramlines of Universal's Hollywood back-lot. "We're going to make it feel like those trams are being pulled through the streets at speeds of over 100mph," he added.
Called 'Fast & Furious – Supercharged', the ride will be ready in 2015, possibly around the release of Fast & Furious 7 in April.
Since the unexpectedly successful fifth instalment of the 13-year-old series, the franchise has become a huge money-spinner for Universal. Fast 5 took the series in a more overtly action-orientated direction which no doubt helped its box office appeal.
The seventh film had been planned for release this year, but the death of Walker caused massive rewrites that delayed production by four months. Walker will still appear in the film, but will be written out and given a happy ending.
It was also reported recently that additional scenes with Walker's character Brian O'Connor would be completed with the aid of body doubles, computer imagery and voice duplication.
Fast & Furious 7 will be released in April 2015.