Excitement has gone into overdrive after Hollywood action star Vin Diesel posted a teaser poster for Fast and Furious 6 (also known as Fast Six), the hugely popular film franchise chronicling the adventures of Dominic Toretto (played by Diesel) and Brian O'Conner (played by Paul Walker).
Fast Six also promises the resurrection of Letty (played by Michelle Rodriguez), Toretto's girlfriend, who was believed dead after the events of Fast & Furious (2009).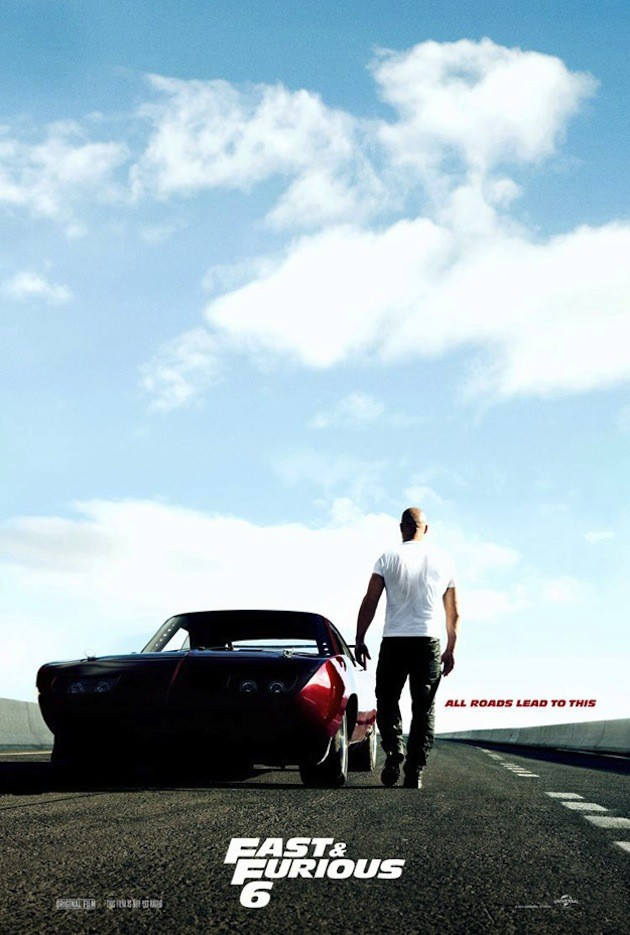 The poster, on Diesel's Facebook page, shows Diesel walking up to a car, on an empty road, with the tag-line – "All roads lead to this".
The Facebook post also reveals Fast and Furious 6 has a 60-second spot (the first quarter of the game) during Super Bowl 2013. It won't be the only high octane ad of the evening though, with Israeli supermodel Bar Refaeli set to seduce viewers.
Fast Six is due for release on 24 May and if box office figures for the previous instalments are anything to go by (the first five films grossed over £1bn, according to Box Office Mojo), expect Diesel's latest to burn rubber!
A post by IGN has the following synopsis: "Since Dom (Diesel) and Brian's (Walker) Rio heist toppled a kingpin's empire and left their crew with $100 million, our heroes have scattered across the globe. But their inability to return home and living forever on the lam have left their lives incomplete. Meanwhile, Hobbs (Johnson) has been tracking an organisation of lethally skilled mercenary drivers across 12 countries, whose mastermind (Evans) is aided by a ruthless second-in-command revealed to be the love Dom thought was dead, Letty (Rodriguez). The only way to stop the criminal outfit is to outmatch them at street level, so Hobbs asks Dom to assemble his elite team in London. Payment? Full pardons for all of them so they can return home and make their families whole again."
Nissan GT-R to Rumble
Meanwhile, a report by AutoMedia suggests the Nissan GT-R sporting a "completely redesigned cooling system, a Switzer P800 Turbo kit, and calibration allowing the GT-R to run on 100 octane gas" will make its full debut in the series. A 2009 model of the car was seen towards the end of Fast Five.
Check out a video of the Nissan GT-R being put through its impressive paces (685 hp and 603 lbs of torque), by SP Engineering of Southern California.
[Video Courtesy: spengineering09]
Tyrese Gibson: Fast Six a Game Changer
Finally, Tyrese Gibson, who starred in Fast Five, promised fans of the series a "crazy" ride. The 34-year-old rapper/actor was Roman Pearce in the 2009 film and has also starred in the Transformers series.
"The fans for the first time will get a real sense of the magnitude of this movie," Gibson told Radio.com, "It's the biggest one we did so far, [it's]crazy. It's the proudest one we did so far. The success of Fast Five created a different pressure we've never felt because it [Five] was the most successful."