Fat Cat Tuesday dismissed as 'pub economics' but salaries for top bosses rise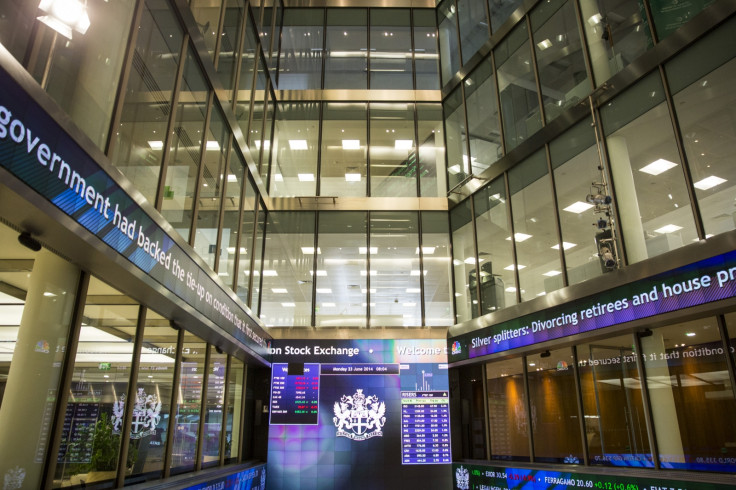 The top bosses of the main UK firms will have earned more in the first two working days of January than the average UK worker will make in the remainder of 2016, new research has shown.
According to calculations by the High Pay Centre think tank, company executives will have made more than £27,645 ($40,485), the UK average annual salary, by late afternoon on 5 January.
The think tank, which has branded the day "Fat Cat Tuesday", said it aims to shed light on the unfair pay gap between top executives and average UK workers. It indicated that even considering CEOs worked 12 hours a day, including three out of every four weekends each month, they would only have to work approximately 22 hours to surpass the average annual salary for UK employees.
"Fat Cat Tuesday again highlights the continuing problem of the unfair pay gap in the UK," said High Pay Centre director Stefan Stern. "We are not all in this together, it seems.
"Overpayment at the top is fuelling distrust of business, at a time when business needs to demonstrate that it is part of the solution to harsh times and squeezed incomes, and is promoting a recovery in which all employees can benefit."
However, the findings have been dismissed as "pub economics" by the Adam Smith Institute.
"None of these complaints are valid unless the High Pay Centre thinks it has a better way of estimating the value of executives to firms than those firms themselves," said Sam Bowman, the think tank's executive director.
"The High Pay Commission's complaints only make sense if you assume firms don't actually care about making money – which is to say, they don't make sense at all."
The 10 highest paid UK CEOs
1) Sir Martin Sorrell (WPP)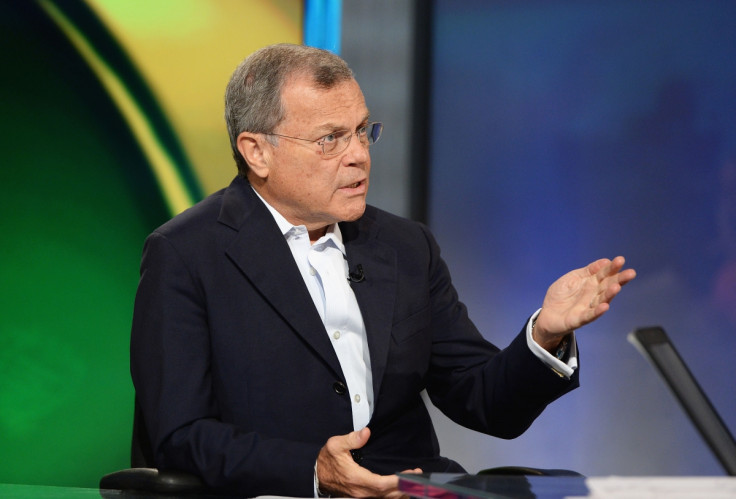 Sir Martin Sorrell saw his salary increase by 43% in the last financial year
Getty
The WPP boss earned £42.98m in the 2014 financial year, a 43% year-on-year increase and more than twice the amount pocketed by the number two earner.
2) Ben Van Beurden (Royal Dutch Shell)
Oil prices might have suffered a severe slump over the past 18 months but the Royal Dutch Shell's CEO still managed to earn £19.5m, going straight to number two despite entering the top-10 list for the first time.
3) Erik Engstrom (Relx)
One of the longest-serving CEOs on the list having been in charge of Relx, formerly known as Reed Elsevier, since 2009, Engstrom earned £16.2m in 2014, while his firm's shares have doubled in value over the past six years.
4) Peter Long (TUI Travel)
TUI boss Long, who became chairman of Royal Mail on 1 September 2015, saw his salary increase by 28.3% to £13.3m in 2014, as he climbed from ninth to fourth place in the list of the highest paid CEOs.
5) Tidjane Thiam (Credit Suisse)
The former Prudential chief executive earned £11.8m in 2014, before leaving his post at the insurance giant to take the reins at Credit Suisse.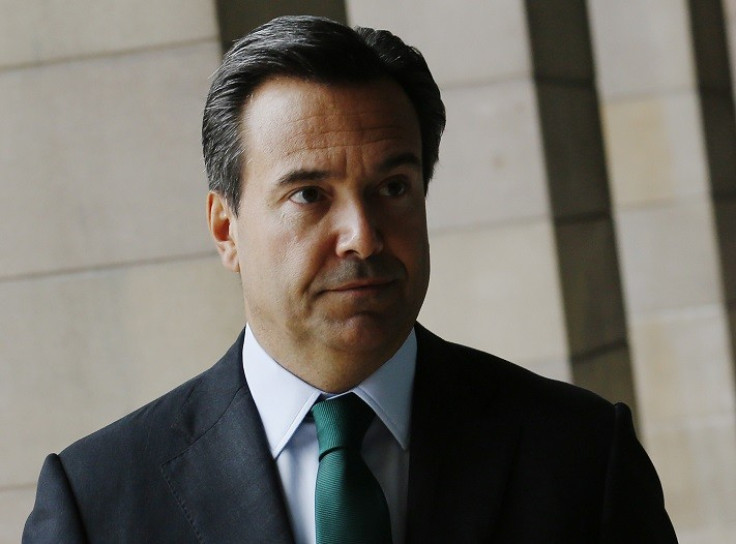 Antonio Horta-Osório was the highest paid CEO among the top British banks in 2014 (Reuters)
6) Antonio Horta-Osorio (Lloyds Banking Group)
Horta-Osorio, who took charge of Lloyds Banking Group in 2011 after leaving his post at Santander UK, earned £11.5m in 2014, making him the highest paid CEO among FTSE 100-listed lenders. The figure included a £7.5m share award handed to him three years ago.
7) Rakesh Kapoor (Reckitt Benckiser)
Kapoor, who joined the FTSE 100 group three decades ago and became CEO in 2011, took home a package worth £11.2m last year, even though 40% of Reckitt shareholders declined to support the company's remuneration report.
8) Ian Gorham (Hargreaves Lansdown)
Gorham pocketed £10.6m in the last financial year, while the financial services provider has seen its shares more than double in value in the five years since Gorham took over.
9) Don Robert (Experian)
In his seventh and final year in charge of the global information services provider, Robert took home £9.9m before being replaced by Brian Cassin, while he was appointed as chairman of the FTSE 100 group.
10) Bob Dudley (BP)
Despite a sharp decline in the price of crude and the costs related to the clean-up operations in the wake the Deepwater Horizon disaster – the oil giant has spent more than $40bn since 11 people were killed and five million barrels of oil were spilled in the Gulf Mexico six years ago – Dudley earned £9.29m last year.
© Copyright IBTimes 2023. All rights reserved.