FTSE 100 bosses earn more in two working days of 2015 than average person in a year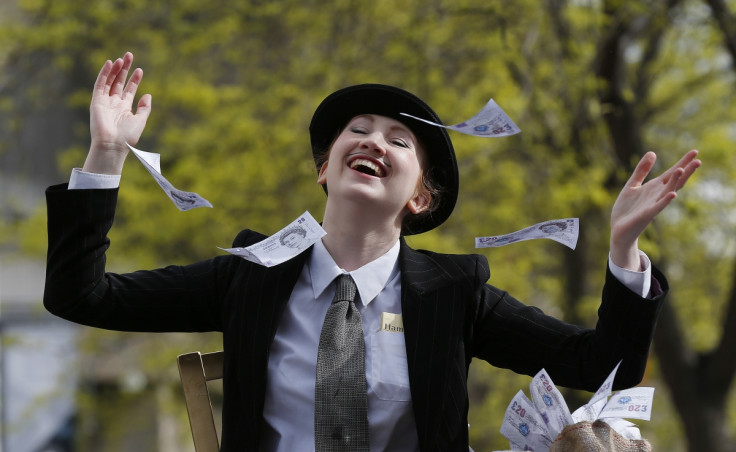 The High Pay Centre has revealed that FTSE 100 bosses will have racked up more cash in the first two working days of 2015 than the average person would earn in a year.
According to the campaign group's data, by the end of 6 January – dubbed "Fat Cat Tuesday" - bosses at Britain's biggest businesses would have earned an average of £27,200 (€34,720, $41,398) or £1,200 per hour.
"'Fat Cat Tuesday' highlights the problem of unfair pay in the UK. For top bosses to rake in more in two days than their staff earn in a year is clearly unfair, disproportionate and doesn't make social or economic sense," said Deborah Hargreaves, director at High Pay Centre.
"Politicians need to do more to stand up to big business and the super-rich. We must also give workers the power to force employers to share pay more fairly throughout their organisation."
The High Pay Centre claims that FTSE 100 CEOs are paid an average £4.72m, which is nearly a rise of £500,000 since last year.
According to the Office for National Statistics, the annual pay of the average UK worker is around £27,000.
Meanwhile, it is not just FTSE 100 bosses that will receive bumper payouts this year.
UK shareholders are set to receive £85.3bn in dividends this year as additional one-off payouts are used to please investors, according to a study by Markit.
The group's research showed dividend payouts will be 11% higher in 2015 than in 2014.
Energy companies are tipped to be the biggest dividend payers with a total £13.1bn earmarked for their investors, while pharmaceuticals will be next and and banking third.
© Copyright IBTimes 2023. All rights reserved.