Egypt: Shots Fired as Police Storm al-Fateh Mosque to End Brotherhood Protest [VIDEO]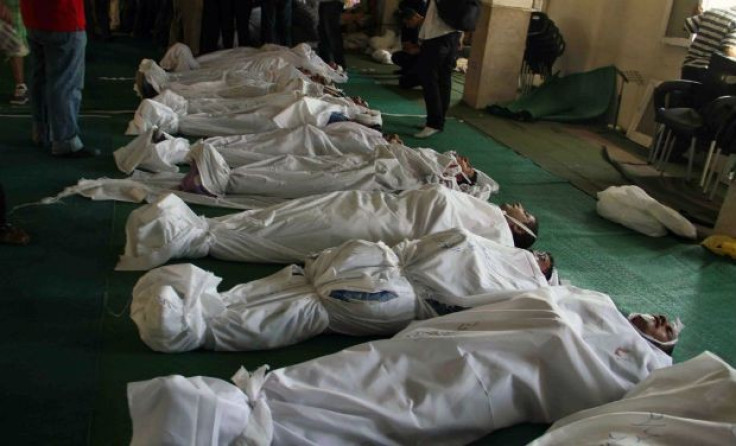 Egypt's security forces have stormed a Cairo mosque to clear a protest by up to 700 Muslim Brotherhood supporters who had spent the night barricaded inside, security forces said.
Video shot from inside the al-Fateh mosque in Ramses Square showed gunfire and a series of explosions as police entered the building.
All the protesters were subsequently evacuated, and many of them arrested after a stand-off that had dragged on through Saturday, punctuated by exchanges of gunfire between security forces and protesters.
Tear gas was fired into the building, with witnesses saying live ammunition was fired by both sides.
"Nobody here is safe. They are shooting inside the mosque," a woman inside the mosque told Al Jazeera by mobile phone.
More than 600 Brotherhood supporters were killed on Wednesday, and a further 173 lost their lives in clashes on Friday, amid daily protests against the army's move to depose the country's elected president Mohamed Morsi.
Interim Prime Minister Hazem Beblawi called for the Brotherhood to be legally disbanded, a move which would enable the state to seize control of its property and assets.
The Brotherhood, which is demanding the reinstatement of its ousted leader Mohamed Morsi as Egypt's president, was officially dissolved by Egypt's military rulers in 1954.
However, it registered itself as a non-governmental organisation following the revolution of 2011.
Beblawi called the protests "terrorist acts" and ruled out any return to power by the Brotherhood, according to his spokesman, Sharif Shawqi.
Morsi supporters were seen being led, and in some cases dragged out of the building, where they had sought shelter from angry mobs of vigilantes who had gathered outside with police.
Hundreds of Muslim Brotherhood supporters had gathered in Ramses Square for a "day of rage" on Friday, following the camp clearances on Wednesday.
Watch police storm the mosque in the YouTube video below:
© Copyright IBTimes 2023. All rights reserved.