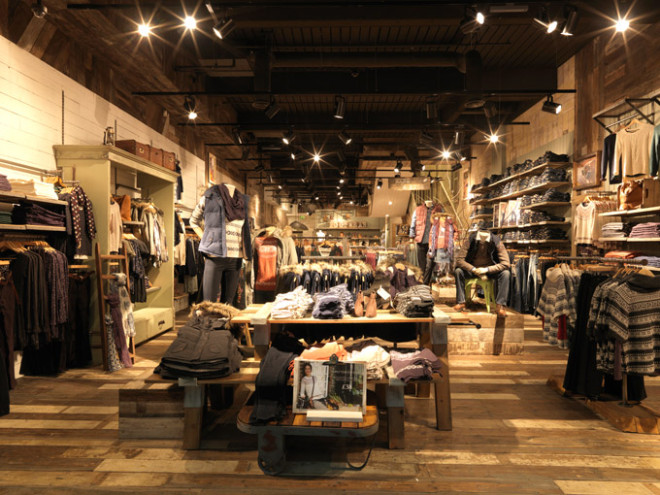 Clothing retailer FatFace is planning to raise £110m by floating shares onto the London Stock Exchange in May.
The firm, which started in 1998 with t-shirts sold out the back of a camper van in the French Alps, will use the cash to clear its debts and pay bank fees. A quarter of FatFace will be floated, valuing it at around £440m ($743m, €535m).
"FatFace is an authentic UK lifestyle brand with a genuine heritage and a proven multi-channel strategy," said Anthony Thompson, cheif executive.
"We have worked hard to maintain the brand's unique identity and to develop a differentiated product, authentic and personal service, and a distinct store environment which is loved by our customers."
There are 208 FatFace stores across the UK and Ireland as well as an established digital offering. Like-for-like sales growth was 8.6% over the year to the end of 2013, reaching a total of £178.8m.
Profit before tax and other items lifted 26% during the same period to £29.6m. FatFace's profit margin has improved from 16.2% in 2011 to 17.4% in 2013.
It is planning to open a further 8-10 stores each year, while expanding and refitting some of those already in existence.
And shareholders are in for a dividend of between 30% and 40% of the annual pre-tax profit, paid in two instalments.
FatFace said it is off to a solid start in 2014. In the 35 weeks to 1 February, revenues were up 12.4% on the same period a year before.
"FatFace has gone from strength to strength in recent years under the leadership of Anthony and his senior management team," said Sir Stuart Rose, chairman of FatFace.
"The significant investment in product quality and the clear focus on full price like-for-like sales growth has led to the consistent delivery of impressive financial results and cash generation.
"The listing of FatFace on the London Stock Exchange marks an exciting stage in the company's continued growth and development."