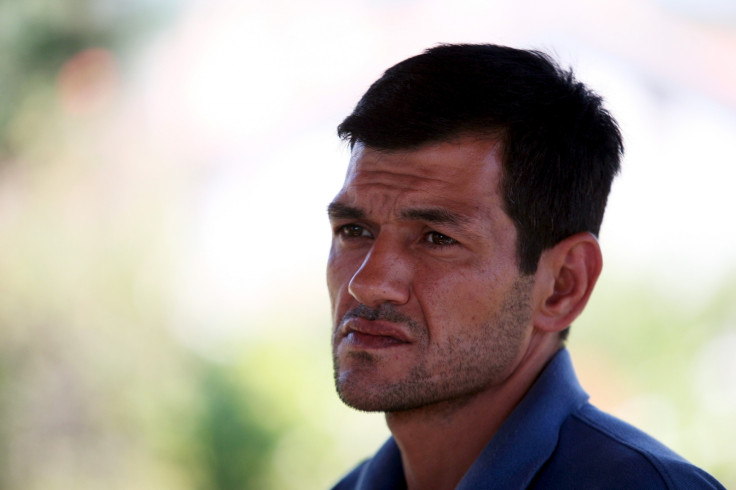 Abdullah Kurdi, the father of Alan Kurdi, the three-old-old who drowned a year ago while fleeing Syria along with his family, has urged Europe to keep its doors open for migrants.
Speaking on the first death anniversary of his family, Abdullah told the BBC that the deaths of his sons still haunt him but remembering them on 2 September is particularly difficult. "Every day I think of them but today I felt as though they had come to me and slept with me. This makes me sad again," he said.
Three-year-old Alan, along with his brother Galib, 5, and mother Rihan drowned in the sea on 2 September 2015 when their overcrowded boat sank en route to the Greek island of Kos. The image of Alan's body found lying on a Turkish beach, sparked worldwide debate on the condition of refugees and migrants, and became the symbol of the refugee crisis.
Two Syrians — Mufawaka Alabash and Asem Alfrhad — were sentenced to four years in prison over the death of Alan and four others in March.
"At first the world was anxious to help the refugees. But this did not even last a month. In fact the situation got worse. The war has escalated and more people are leaving. I hope that all the leaders of the world can try and do good and stop the wars, so that the people can go back to normal life," Abdullah said, while hoping for a peaceful world soon.
According to reports, in 2015 over one million migrants reached Europe from Turkey. However, thousands died when their over-crowded boats and dinghies operated by people smugglers, sank.
The death toll has not stopped people from fleeing. Thousands of migrants are still trying to reach Europe from North Africa, particularly Libya, the BBC reported.