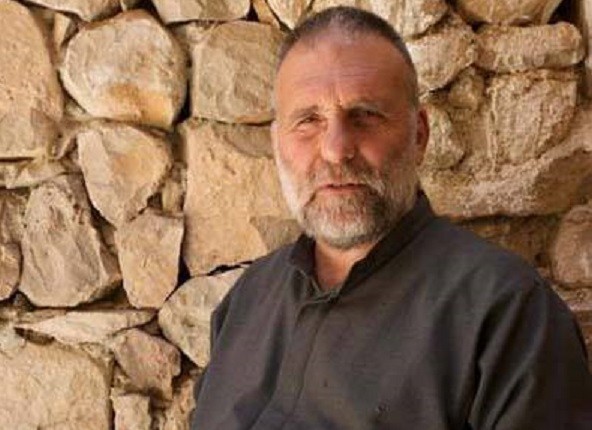 A Jesuit missionary who vanished in northern Syria might have been killed because of the very same charitable activities that won him the support of the local population, analysts have suggested.
Father Paolo Dall'Oglio, a vocal supporter of Syrian rebels, was reportedly executed by an al-Qaida spinoff, the Islamic State of Iraq and Levante (Isis), at the end of two weeks' captivity in the rebel-held northern city of ar-Raqqah.
The killing, if officially confirmed, does not fit with Islamist militants' usual modus operandi. The kidnappers did not request a ransom or hostage exchange, according to counter-terrorism expert Robert McFadden.
However McFadden, speaking exclusively to IBTimes UK, said Dall'Oglio might have fallen victim to a hardline strand of Islam known as the Takfiri, whose adherents propound the strictest interpretation of Islam.
McFadden suggested that Christian missionaries' religious work - even if charitable and appreciated by the Muslim population - is seen as an attempt to subvert Islam by Takfiri hardliners.
"There are a very small percentage of hard-core extremists that think [Christian missionaries] have virtually already received a death sentence just for what they are doing in a Muslim land," McFadden, a former long-serving US counter-intelligence agent who is currently vice-president at strategic security intelligence provider Soufan Group, said.
"They don't care about ransom, they don't care about money. In the worst case scenario, when they have a Baptist missionary or catholic priest, they give them two choices: they either convert to the right way of thinking, their way of thinking, or they face the sword."
A peace broker in a violent muddle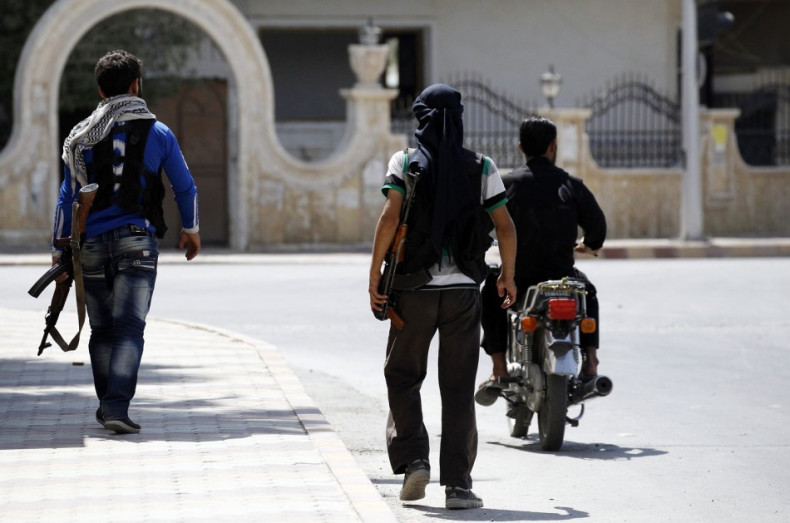 Dall'Oglio, 58, had been a Jesuit missionary to Syria since the early 1980s. He had worked to rebuild a ruined ancient monastery and turn it into a centre devoted to Muslim-Christian friendship.
Unlike representatives of other Christian minorities in Syria, who sided with Assad fearing an Islamist takeover, the clergyman urged the Vatican to back the rebellion.
He was expelled from the country by the government in June 2012 but re-entered in January.
Welcomed by locals, who traditionally have high reverence for clergymen of any religion, Dall'Oglio played the role of negotiator in a power struggle between rebel groups in ar-Raqqah and placed himself at the centre of a dangerous political muddle.
Rebranding of al-Qaida
Isis's grip over the city has fuelled tension and deadly clashes between the Islamist group, Kurdish factions and moderate rebel groups such as the Ahfad al-Rasul brigade.
A rebranding of al-Qaida's Iraqi branch, whose influence was curbed by US operations in Iraq after the 2003 war, Isis has regained momentum.
In recent months its followers have killed more people in Iraq than at any time since 2008, carrying out a spate of terrorist attacks and staging spectacular prison breaks.
Led by Abu Bakr al-Baghdadi, Isis has extended its reach into Syria, taking control of numerous communities in the north.
Well-funded and equipped, it has been pivotal in recent rebel successes, such as the seizure of the strategic Mannagh military airport north of Aleppo.
But its relationship with other rebel groups is difficult. Isis is made up mainly of Iraqi and other foreign fighters - the most represented nationalities are Saudi Arabian, Tunisian and Libyan, reports say. The Isis commander in ar-Raqqah is a Saudi national, according to the Syrian Observatory for Human Rights (SOHR).
ISIS unwelcome presence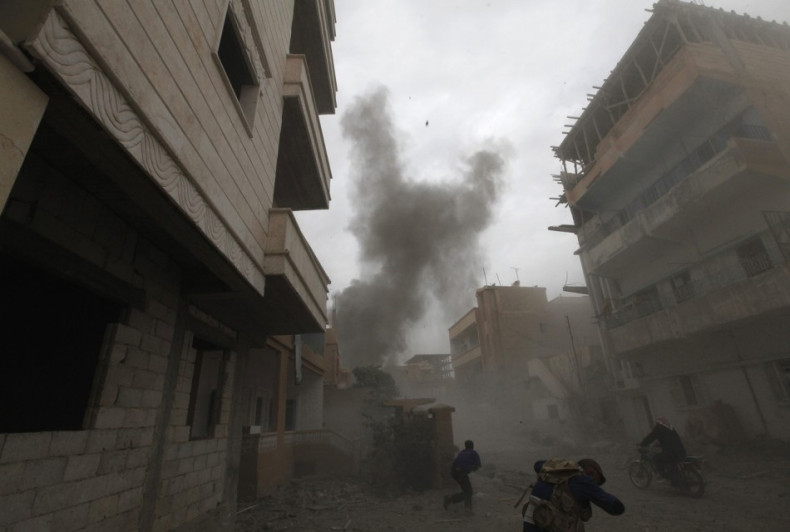 Isis is entangled in a leadership squabble with Jabhat al-Nusra, the local and larger al-Qaida spinoff.
In April, al-Nusra's leader, Abu Mohammed al-Jolani, a Syrian who fought with al-Qaida in Iraq, reportedly refused to let his fighters be absorbed into Isis ranks to form a single jihadist entity.
Isis is also unpopular with home-grown moderate rebel groups and with ethnic Kurds unwilling to leave control of their areas to the Islamists.
In the town of al-Dana, close to the Turkish border, Isis fired on demonstrators and beheaded the commander of the local Free Syrian Army group after a leadership dispute.
"Their agenda is not that of the Syrian people," Syrian opposition activist Salam Kawakibi, deputy director at Arab Reform, told IBTimes UK.
Isis fights to create an Islamic caliphate in the old Mesopotamia region now including both Iraq and Syria.
"They don't know that in this society Christians and Muslims lived for thousands of years without any conflict. They came from abroad with very extreme visions to build their own society," Kawakibi said.
Negotiating release
Dall'Oglio approached Isis to broker a peaceful coexistence between the different factions.
On July 29 the Jesuit headed to Isis headquarters in ar-Raqqah to negotiate the release of hostages and set up a truce between Islamist rebels and local Kurds. He also wanted to start an inter-religious dialogue with the jihadists.
"Dall'Oglio strongly believed that he could through peaceful dialogue find common ground with them and change their vision," Kawakibi said.
His detention sparked protests as locals demonstrated almost on daily basis outside Isis headquarters to demand his release.
Protesters chanting "Syria is free, Isis get out!" urged the Ahfad al-Rasul brigade to back their cause, SOHR reported.
Dozens of al-Rasul brigade fighters and a commander have been killed by Isis in clashes over supremacy of the city.
SOHR said Dall'Oglio had been executed but the Italian foreign ministry and the Vatican said they had no evidence to confirm the report.