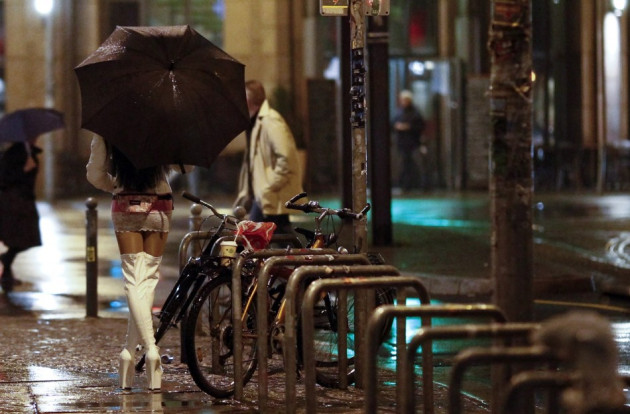 FBI agents have rescued 105 children in a nationwide crackdown on underage prostitution.
Some 150 pimps were arrested in 76 cities as part of a large-scale operation dubbed Operation Cross Country.
"Child prostitution remains a persistent threat to children across America," said Ron Hosko, assistant director of the FBI's Criminal Investigative Division.
"This operation serves as a reminder that these abhorrent crimes can happen anywhere and that the FBI remains committed to stopping this cycle of victimisation and holding the criminals who profit from this exploitation accountable."
The victims, the youngest of whom was said to be nine years old, were usually sold for sex through the internet, said John Ryan of the National Centre for Missing and Exploited Children.
They were the last of more than 2,700 children the FBI said it had recovered and identified since the launch of its Innocence Lost national initiative in 2003.
Special Agent Kurt Ormberg said children who face problems at home are more likely to fall into the pimps' net.
"That void might be related to family, food, or shelter, but it's a void that needs to be filled and pimps fill it," Ormberg said. "Too often these young victims don't think they have anywhere else to turn."
To highlight the traumatic stories of victims, the FBI used the example of a girl they called Alex.
She ended up on a street aged 15 because of family troubles at home and soon fell victim to a sex gang.
"You learn quickly that the only people who are really willing to feed you, clothe you, and shelter you are your parents," she says in a YouTube video posted by the FBI. "So I had to figure something out.
"At first it was terrifying, and then you just kind of become numb to it," she said.
"You put on a whole different attitude - like a different person. It wasn't me. I felt empty. You are at the bottom of the bottom. And you have nobody to go to for help or for a hug. There's nobody."
.