Boston Marathon Bombing: Chechyan Suspect Ibragim Todashev Shot Dead in FBI Interrogation [VIDEO]
US authorities in Orlando reportedly investigating Todashev 's links with Marathon bombing suspect Tamerlan Tsarnaev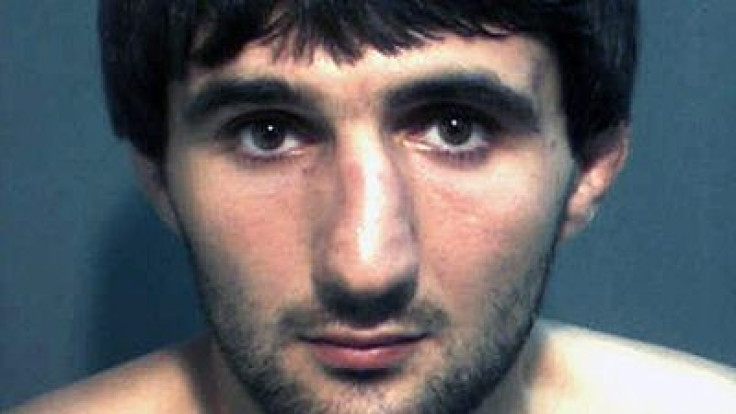 The FBI has confirmed that a suspect being questioned by agents and the police about the Boston Marathon bombings has been killed.
FBI spokesman Paul Bresson said Ibragim Todashev, 27, was shot dead - though he could not say whether the shooter was an FBI agent or a State Trooper.
NBC News said Todashev was being interviewed in Orlando, Florida, over suspected connections with Boston bombing suspect Tamerlan Tsarnaev.
One FBI agent and other law enforcement personnel, including two Massachusetts State Troopers, were interviewing Todashev when he became violent, the agency said.
The FBI agent was taken to a hospital with non-life threatening injuries.
Khusen Taramov, a friend of Todashev, told WFTV that the man was about to go back home to Chechnya, the homeland of the Tsarnaev brothers.
"He had a ticket from New York [and] from there he was going to go back home. They [the FBI] were pushing him, saying, 'Stay, don't leave.' They said, 'We want to interview you one last time and talk to you a last time," Taramov said.
"He felt inside he was going to get shot," Taramov said about Todashev. "I told him, 'Everything is going to be fine, don't worry about it.' He said, 'I have a really bad feeling.'"
Taramov said Todashev knew the Tsarnaev brothers in Boston.
The 27-year-old mixed-martial arts fighter was reportedly arrested earlier this month after a dispute over a parking spot at an Orlando shopping centre.
Police believe Tamerlan, 26, and his brother Dzhokhar, 19, may have been motivated by radical religious views to carry out the deadly 15 April attack that killed three people including an eight-year-old child and injured more than 260 in Boston.
Tamerlan died in a shootout with police, while his brother was apprehended after an intensive manhunt.
Dzhokhar has been charged with using a weapon of mass destruction to kill, and he could face the death penalty if convicted.
© Copyright IBTimes 2023. All rights reserved.